7 Ups & 4 Downs From WWE Raw (Aug 15)
'Wrestling' is back: Lashley, Styles dazzle, Owens, McIntyre battle, announcers prattle.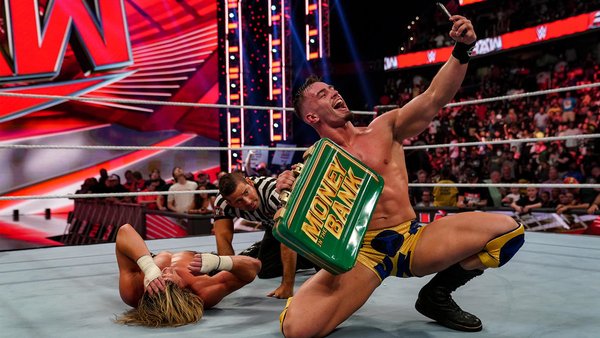 How do you describe the "Triple H regime" of WWE three weeks after it began?
Raw's latest era is very clearly a work in progress, but it's apparent that the focus has been on nullifying a lot of the really bad tendencies in favor of getting the basics right and increasing stability.
We've seen a lot less silliness on the show: no 24/7 hijinks, far less childish humor, and a decrease in nonsensical antics. There's more focus: titles are being treated as prizes and with reverence, more matches are announced in advance, and things feel more stable and balanced.
It really is a "feel" than anything else, but probably where it's most notable is in the logical storytelling and the lack of overwhelmingly negative moments. Sure, there are plenty of "downs" to lowlight every week, but these aren't fatal flaws that leave you embarrassed as a fan.
If anything, Raw Monday night was somewhat steadily average, with several moments of sheer enjoyment. You weren't jumping off your couch cheering, but you weren't hiding your face behind a pillow and groaning. Hence the mantra of getting the basics right and increasing stability.
Hopefully, WWE will focus on ramping up the electric moments in the coming weeks to make this more must-see TV. We can't grade on a curve where WWE gets credit for doing the basics correctly forever.
Let's get to it…