7 Ups & 6 Downs From WWE Raw XXX (23 Jan - Review)
Downs…
6. Just Another Show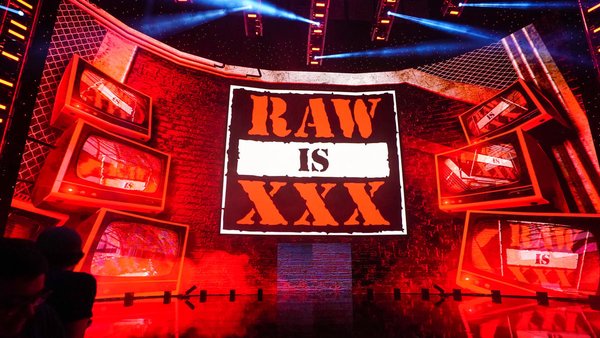 You'd think a show with 30 years of history would do more to dive into its history than just trot out legends from yesteryear and put together a few slideshows and video packages.
Visually, Raw looked exactly like it did last week... and the week before that... and the week before that.
Remember the Old School Raw episodes that brought back the old "RAW" letter entrance and the classic ring look? Would it have killed WWE to shelve the LED set for one week and put up a different entrance from the 90s? They could have even just had the letters on the side of the stage area as a callback.
An ounce of creativity beyond the photo collages would have gone a long way toward giving this show a nostalgic vibe. But what we got was episode #1,548 of WWE Raw.