7 Ups & 6 Downs From WWE SummerSlam 2022
Edge returns; Bayley leads a new WWE faction; Becky Lynch goes babyface; Brock Lesnar destroys.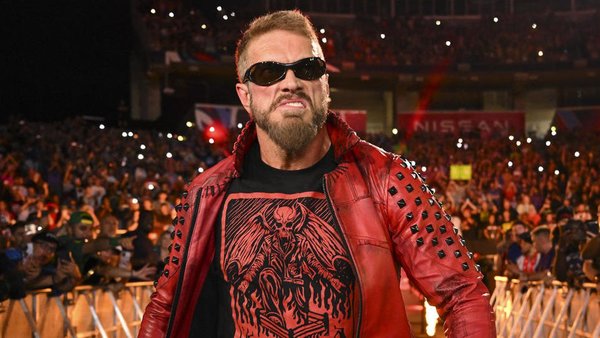 WWE delivered several surprise returns and zero title changes at SummerSlam 2022.
That last bit might've caught some fans off-guard, because everyone has become so accustomed to seeing at least one belt switch on major shows like this. Triple H's revamped creative team resisted the urge though, but...not everything they booked in Nashville was a rip-roaring success.
The good definitely outweighed the bad, but some of the bad must be called into question. For example, where the hell are Judgment Day even going as a group? Also, is it written into every Money In The Bank winner's contract that they must be made to look like a total loser immediately after winning the briefcase/cashing in?
On the plus side, WWE bookended SummerSlam with top title scraps that are well-worth seeing. The opener introduced a brand new faction, turned Becky Lynch babyface and more, and the main event had quite the stunt set piece to separate it from the chasing pack.
Here are all the 'Ups' and 'Downs' from a night when WWE tussled with their own past and future plans.