7 Ups & 9 Downs From Last Night's WWE SmackDown (April 2)
The most formulaic show in months sends SmackDown to WrestleMania on a lame note.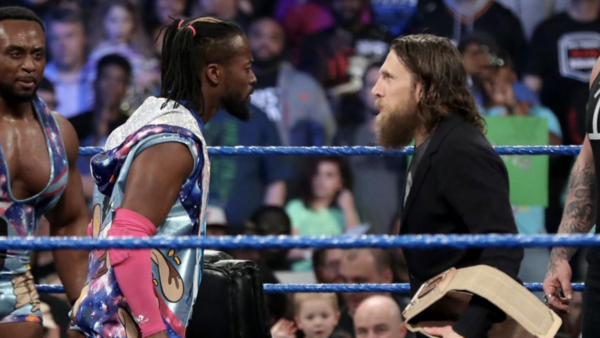 Behold, the rarest of WhatCulture sights: a negative Ups-to-Downs score on an episode of SmackDown.
WWE's most consistent show plumbed the depths this week, with the creative team delivering two hours of television so messy you'd mistake them for Raw if not for the blue branding. It was a lame, formulaic, and uneventful WrestleMania 35 go-home show, and we should expect better of a writing team that has been killing it for so long.
The pre-announced Kofi Kingston/Daniel Bryan contract signing took top billing. Such things are tropey and predictable, but the strength of the duos' recent performances made it a must-watch segment. Elsewhere, we got Randy Orton and AJ Styles opening the evening as guests on the Kevin Owens Show, two massive multi-person tags, a new WrestleMania match announcement, a murderous Samoa Joe squash, and promo time from Becky Lynch, The Miz, and The IIconics.
We should cut WWE some slack for this show's lack of quality, as Rey Mysterio's Raw injury scrapped his scheduled match with Andrade and forced the writers to come up with 10-20 minutes of filler material. Regardless, it sucks that the worst episode of SmackDown in ages arrived on the eve of the year's biggest show...