7 Ups And 3 Downs From WWE NXT 2.0 (Oct 12)
A new North American Champion is crowned... but probably not the one you think.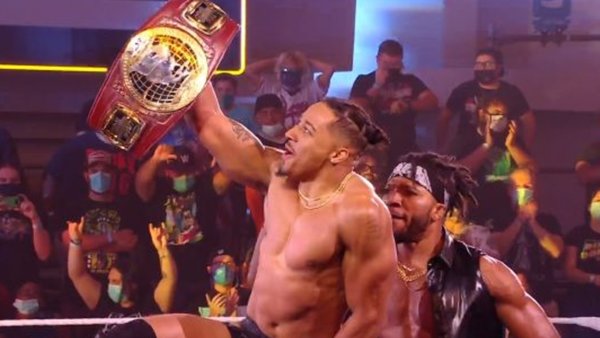 Another week, another dose of what is quickly becoming one of the most unpredictable landscapes in wrestling today. But, your writer is actually sort of here for the ride, even if most of the target demographic aren't.
Firstly, it's not hard to see why the younger generation aren't completely sold on what has become of WWE's developmental show. For all of the stunning in-ring work and genuinely intriguing characters, the sight of a once-badass performer being casually thrown to one side or a bland face getting an uninteresting push is enough to leave even the most dedicated WWE die-hards wondering why they bother committing to Tuesday nights on USA to begin with.
But there is hope. Said glimmers of joy can be found in unexpected show-stealing pre-tapes depicting a tutor gradually losing his sh*t, one of the most compelling newcomers to bulldoze into a main roster in years in the megastar-in-the-making that is Bron Breakker, and a whole host of factions on the verge of becoming something a little bit special.
And if nothing else, Tuesday nights still come equipped with the potential to catch just about everyone watching all around the world completely off-guard with a finale capable of actually bringing fans back for another round in seven days time. Compelling cliffhanger TV? On WWE programming? Who'd have thunk it...