7 Ups And 7 Downs From Last Night's WWE Raw (April 18)
Downs...
7 A Surprisingly Definitive Result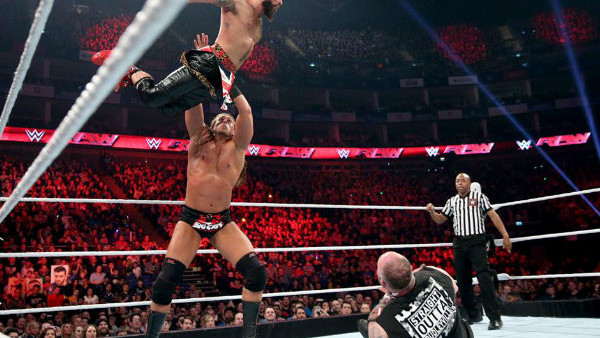 OK, hands up: Who thought that that was how WWE was going to have the Enzo & Cass/Dudley Boyz match end? There were a few scenarios that were pretty plausible, but having Enzo & Cass overcome the Dudleys thanks to some miscommunication and win clean was a pretty decent shocker.
Perhaps this is setting up the Dudleys interfering in the tournament finals or the championship match itself. Or maybe Enzo & Big Cass win the tag titles and have instant challengers in Bubba Ray and D-Von. But it just felt odd that this match ended so cleanly.
Normally, that wouldn€™t be a criticism, but when you consider that it felt like this program was just beginning, it does feel weird. Could it be that the team with the Rocket Launcher for a finisher is getting a rocket push?