7 Ups And 7 Downs From WWE Payback 2015
Solid matches and a hot crowd, but PPV overload could be setting in...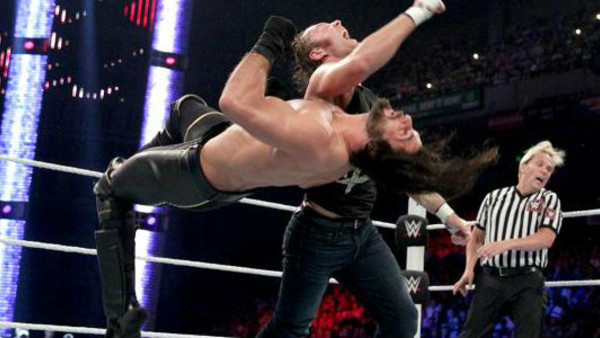 The seemingly never-ending parade of WWE PPVs continued Sunday night with Payback, a hastily assembled affair that exceeded low expectations and delivered several quality matches. A hot crowd that reacted to nearly everything and stayed strong throughout the night certainly added something, but the performers definitely upped their game. Payback was the second of four special events taking place within a seven-week span from late April through mid-June, a rapid-fire run that could lead to a WWE overdose among fans. On paper, there really wasn€™t much to draw people in: Extreme Rules, Elimination Chamber and Money in the Bank all have their gimmick matches to sell each event. Payback offered seven matches (on the main card) with the only €œgimmicks€ being a two-out-of-three falls tag title match, a Fatal Four-way for the WWE World Heavyweight Championship and an €œI Quit€ match for the United States Championship. Despite the rushed, nondescript nature of the PPV, those who watched were treated to solid matches overall and an evening that breezed by. Being in a period where you sometimes walk away from WWE programming cringing, having an enjoyable evening is a welcome occasion. So what put butts in the seats and what sent fans heading for the exits? Let€™s find out.