7 Worst Wrestling Moments Of The Week (June 11)
Just use the door!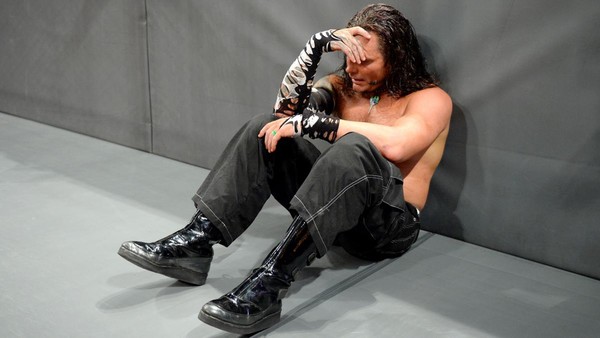 It doesn't happen often but WWE booked one hell of an angle on Raw. Samoa Joe and Paul Heyman going off mic was simply fantastic to behold. The main event of Extreme Rules was entertaining as well. And to close things out, New Day was in their first funny skit in about a year. Maybe even two.
However, it was another one of those weeks where WWE delivers something you pictured would be so cool to see a few months ago, like Nakamura vs. Kevin Owens on the main roster, but then, it's just kind of there and underwhelming when it actuallly plays out. Instead, Nakamura vs. Baron Corbin is the match that is getting saved for a special occasion because WWE will never like us.
Elsewhere in the world of wrestling, Impact went over to India, Jim Cornette offered Vince Russo $5,000 to fight him in a dark alley, and Kurt Angle interrupted live TV so he could ask Corey Graves how to work his phone. This is a character that they write to not book main events every week and needs someone to read texts to him. It's exactly what we hoped for in his return to the company.
But let's not waste any more time. Let's make like our Raw GM and Angle Slam our way through wrestling's seven worse moments of the week!