7 Worst Wrestling Moments Of The Week (May 7)
Spooky dolls, ghost tractors and a killer fridge!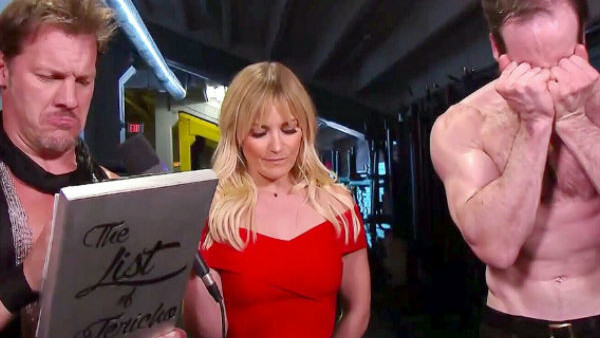 Well WWE, this is what you get when you tell us year after year that The Miz and Seth Rollins aren't as important as Triple H and Stephanie McMahon. You get under a 2.0 rating! Hell of a main event match, though. It's just too bad that hundreds of thousands of people tuned out before it happened. Or perhaps some sort of horror filled house from the night before scared them off.
Goldust and R-Truth were involved in one of the best moments of the week. Yes, The Golden Truth! This is because wins and losses were actually brought up as to why they couldn't get an immediate title shot. In reality, they'd probably have to win 200 consecutive matches to get to a .500 record, but it's a start.
Over on Impact, the show delivered perhaps it's best episode of the new era so far. The ratings still stunk, but we were gifted with 2017's version of James Ellsworth in William Weaks. I wouldn't mind seeing him some more, and since there's no chance he'll overstay his welcome by months and get paired up with Carmella, why the hell not?
This may seem a bit controversial, but Fandango and Tyler Breeze's "Fashion Files" segment is absolutely NOT making the worst of the week. More of that and less of Dean Ambrose playing a wacky reporter will make WWE a better place.
But let's not waste any more time. Go find your nearest haunted tractor, and let's hitch a ride to wrestling's 7 worst moments of the week!