7 WWE Hell In A Cell Statistics You Need To Know
The ins and outs about HIAC you should know before you tune in.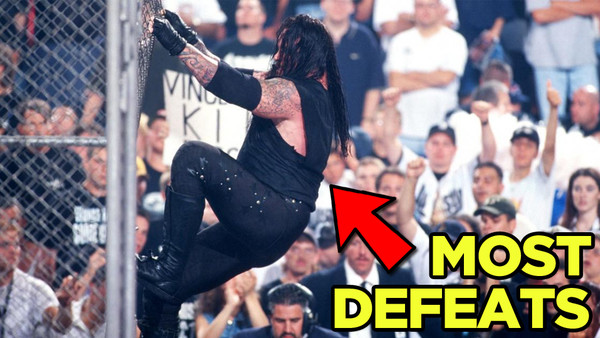 This Sunday, WWE will hold its 11th Hell in a Cell PPV, but the demonic structure's history in WWE stretches back much further.
The first Hell in a Cell match took place 22 years ago, with 40 such bouts dotting the WWE landscape since. Two more matches are scheduled to take place at the PPV this weekend.
Twenty-six of the previous cell matches have taken place since 2009 and the advent of the HIAC PPV (meaning 16 took place in the 12 years prior), showing that the pace has more than quickened: it's at a full-on gallop.
Obviously, having a pay-per-view named Hell in a Cell guarantees that there will be at least one cell match per year, but that doesn't guarantee that the match(es) chosen to take place inside a cell should be. What used to be a blow-off for a feud now takes place because it's that time of year.
Regardless, the 40 HIAC matches that have taken place have produced some interesting results in terms of who's participated, who's won and what trends have emerged. Who has won the most cell matches? Who has never won inside the cell? How often is a title defended and changed hands? Who has competed inside the cell? And how successful is Hell in a Cell at actually keeping the competitors inside and others out?
Let's find out a little more about the ins and outs of the previous 40 Hell in a Cell matches…
7. A Who's Who Of Superstars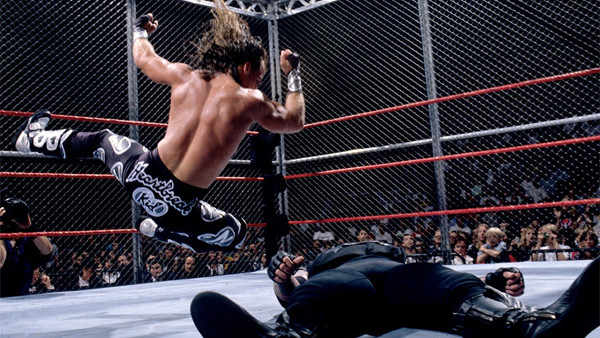 Heading in to Sunday, 45 superstars have competed inside Hell in a Cell. That number will grow by one when Beck Lynch makes her official cell debut.
The list of participants is varied, with people like Vince and Shane McMahon and Paul Heyman having official matches inside the cell. But that list also includes main eventers such as The Rock, Undertaker, 'Stone Cold' Steve Austin, Brock Lesnar and Shawn Michaels.
In fact, 32 former world champions have competed in Hell in a Cell. That list does include former WWE champ Mr. McMahon. Still, it's interesting that of all the competitors who have battled inside the cell, only 13 – less than one-third – have never won a world title: Braun Strowman, Big Boss Man, Rikishi, Cody Rhodes, Ted DiBiase, Ryback, the Usos, Big E, Xavier Woods, Rusev, Heyman and Shane McMahon.
This number will climb in the coming years, but nine WWE Hall of Famers have been locked inside the cell: Austin, Michaels, Edge, Mick Foley, Big Boss Man, Rikishi, Mark Henry, Kurt Angle and Kevin Nash. Only four of them have won a cell match, but more on that later…