7 WWE Hell In A Cell Statistics You Need To Know
6. Shortest And Longest HIAC Matches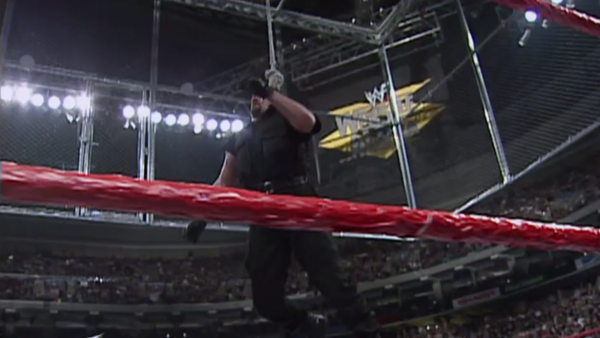 If WWE is breaking out the Hell in a Cell, many fans expect a long, vicious fight to settle the score. But that is not always the case.
Three cell matches have failed to last 10 minutes. In 2011, John Cena won a 5-minute, five-man cell match for his WWE Championship in a dark match after Raw went off the air. The shortest televised cell match lasted less than eight minutes, a 1998 bout between Mankind and Kane that ended in a no contest. The shortest PPV cell match was the infamous contest between Undertaker and Big Boss Man, which ended in 9:48 – and then concluded with 'Taker hanging Boss Man from the cell.
By comparison, most Hell in a Cell matches tend to last between 20-25 minutes (including both cell matches last year), with six cracking the half-hour mark (including 2017's Kevin Owens/Shane McMahon bout at Hell in a Cell 2017).
But the longest cell match is the longest by far: a 47:26 affair between Triple H and Shawn Michaels in June 2004. The former (and future) DX partners had been defeated in back-to-back triple threat World Heavyweight Championship matches against then-champ Chris Benoit and decided to settle the score inside a cell. Both men bled during the contest, which Triple H won.