8 Awesome NXT Entrances WWE Made Uncool
You hate to see it.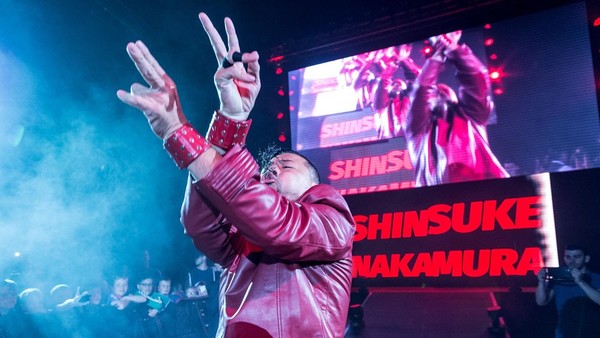 It's no secret that almost anything that comes out of NXT isn't quite the same once it hits WWE's main roster. That has been the case for several years and will likely continue to be the case for as long as Vince McMahon is at the helm of the company.
Above all else, Vince's pettiness is to blame.
Although NXT operates under the same umbrella as Raw and SmackDown, Triple H clearly has a better grasp on what works in 2019 and what doesn't. Vince, on the other hand, has long been criticized for being out of touch, which would explain his insistence on fixing things that aren't broken.
Only Vince will ever know for certain, but one can only assume that it's embarrassing for him to realize that his own son-in-law is doing a far better job of creating stars than he is. In retaliation, the Irish madman sends a message to the talent once they're called up by ruining whatever made them appealing in the first place, including their awesome entrances.
There is something to be said about certain stars who will only ever get over in NXT due to being big fishes in a small pond. On the whole, however, most NXT call-ups have the potential to go far on the main roster but don't due to questionable booking decisions made by the powers that be in WWE.
These eight entrances in particular have suffered the most from WWE toying with them too much and becoming uncool as a result.
Graham Matthews
Since 2008, Graham has been a diehard pro wrestling fan and, in 2010, he combined his passions for WWE and writing when he joined Bleacher Report. Equipped with a master's in journalism, Graham has contributed to WhatCulture, FanSided's Daily DDT, Sports Betting Dime, and GateHouse Media. Along the way, he has conducted interviews with wrestling superstars like Chris Jericho, Edge, Goldberg, Christian, Diamond Dallas Page, Jim Ross, Adam Cole, Tessa Blanchard, Ryback, and Nick Aldis among others.
See more from Graham