8 Big Concerns Ahead Of WWE Clash Of Champions 2017
Clash & Burn.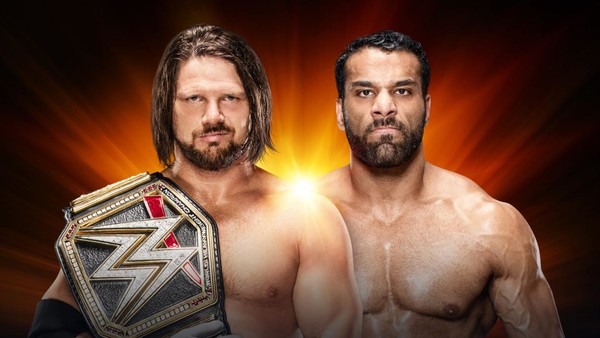 WWE's last pay-per-view of 2017, Clash Of Champions, takes place this Sunday, December 17th. The SmackDown-branded show comes with a star-studded lineup, but the build has been inconsistent at best, and downright unwatchable at worst, with the blue brand's bookers seemingly content to half-arse their way through December.
It's hard to imagine a scenario in which the Tag Team Team Fatal 4-Way doesn't rule, and we already know AJ Styles and Jinder Mahal have a good match in them. Sadly, this is where the excitement ends. Clash Of Champions is perhaps the most uninspiring PPV card WWE have produced all year, and while such events often exceed expectations, it's difficult to muster any enthusiasm for this show.
Nobody should be surprised by SmackDown's malaise. WWE have a longstanding habit of drifting through December in cruise control, saving their best material for the January's Royal Rumble build, with most television storylines placed in holding patterns. Regardless, this has been bad, even by their typical late-year standards.
It features each of SD's biggest names, but the Clash card practically promises a calamity or two. Let's take a look at the potential stumbling blocks.
8. Bludgeoning Breezango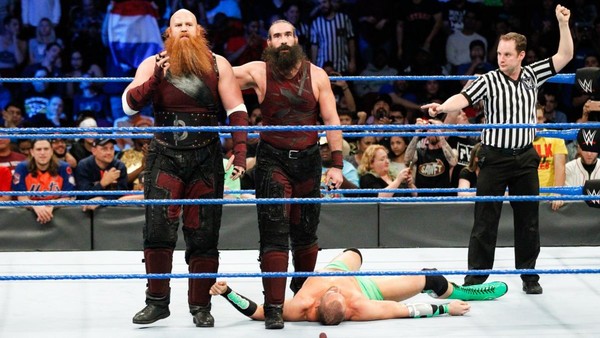 60.25 seconds.
That's how long the average Bludgeon Brothers match has lasted since Harper and Rowan reunited on SmackDown. Granted, they've only faced the dissolving Hype Bros, Colin Delaney, and a handful of 'local talents,' but they've, ahem, bludgeoned everything in their path thus far, and will now face Breezango at Clash Of Champions.

This may be a more competitive match than the former Wyatt Family brutes are used to at the moment. The Fashion Police have enjoyed a bigger spotlight in 2017, but they rarely wrestle, and were most recently used to put Kevin Owens and Sami Zayn over on Survivor Series' Kickoff Show. WWE might opt for a similar format this Sunday, with the popular duo putting up a brave fight before falling to the Bludgeons in just under 10 minutes. Or they might have Breezango job in 60 seconds. It could go either way.
The latter would be a terrible idea, as the Fashion Police's current popularity could easily be parlayed into a solid in-ring push, but not if they're fed to the monsters. We'll find out if the company see them as anything more than enhancement talents this weekend.