8 Booking Steps For WWE Raw (Dec 14)
The road to the Royal Rumble starts on Raw...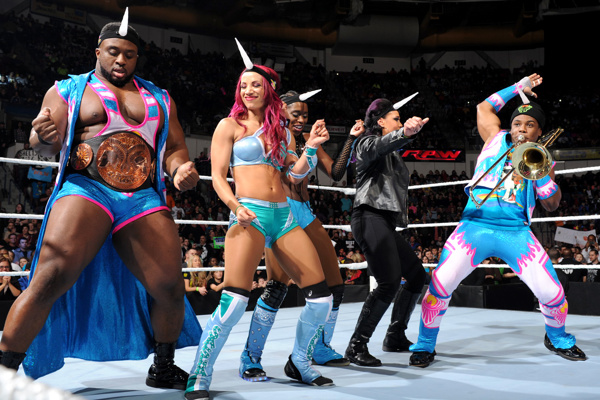 Monday Night Raw is in a very strange place right now. Without even delving into the realm of typical fan complaints, the show is in dire need of some fresh ideas. Images surfaced this week of fans leaving the arena before a main event segment featuring Roman Reigns and Sheamus. One of those men is the WWE World Heavyweight Champion, the other is WWE's great big hope for the babyface future. It's hardly inspiring to imagine people electing to leave rather than see the World Title match participants scrap. In fairness to the company, they perhaps have no choice right now but to continue trying to feature these names. Star power is at a real low currently, and it will take time to build up performers to a sufficient level. TLC took place this Sunday, and what happened on the pay-per-view will have a direct bearing on what occurs on tonight's episode of Raw. The next big show following TLC happens in the new year, when WWE presents the 2016 Royal Rumble. Before the calendar turns, the Slammy Awards special will take place. Before even that, there's another edition of Raw to navigate, and these steps offer some suggestions.
---
8. Tyler Breeze Proposes Team To Dolph Ziggler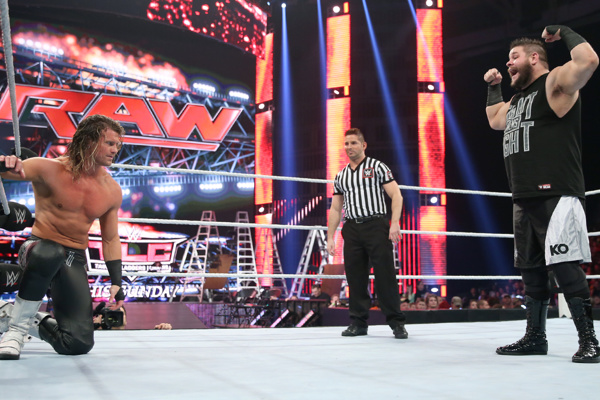 On the last edition of Monday Night Raw, Tyler Breeze sat at ringside with Summer Rae and watched Dolph Ziggler lose to Kevin Owens. Then, on Smackdown, Ziggler defeated 'Prince Perfect' himself in a one-on-one encounter. This all adds together to make the feud rather strange. Should Dolph, the babyface, be defeating Breeze, the heel, in throwaway TV matches? The rivalry hasn't really worked as planned. Initially, it was reasoned that a feud against Dolph would allow Tyler Breeze the chance to bed himself into the main roster. Instead, it has made him look weak, and that initial buzz which surrounded his first appearances has disappeared. Fans aren't really responding to Ziggler right now, so why not cut the feud short and turn it on its head? WWE are short on tag-teams right now, at least ones they're interested in featuring. The New Day, The Usos and The Lucha Dragons could do with a new unit to join them in the doubles ranks. On Raw, this is something Breeze could suggest to Ziggler. They're similar characters, so teaming them up and making them a true bad guy unit might just work.
---
7. Ryback Calls Out Rusev To Face Him Man-To-Man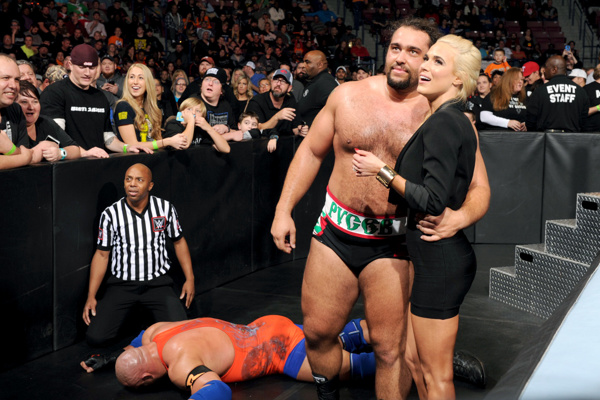 Another segment which could feed into Monday Night Raw's main event could involve Ryback, Rusev and Lana. The latter pairing have recently been reunited, which is the best case scenario for the 'Bulgarian Brute' and the 'Ravishing Russian'. Apart, there were floundering, but together they just make sense. It also gives Rusev a different dynamic to his matches. That has become clear during his recent mini-feud opposite Ryback. Lana has become involved, spooking the 'Big Guy' into believing that he has injured her. On Raw, Lana feigned a leg injury, which suckered Ryback in and let Rusev attack his foe from behind. Rusev was then content to take a double count out decision, simply so he could administer punishment to Ryback. The exact same thing happened at TLC, Ryback was again suckered in. Naturally, a babyface would be incensed by this kind of behaviour. Ryback should storm the ring on Raw and question the manliness of Rusev, saying he obviously needs to hide behind Lana to be successful. Rusev and 'King' Barrett could then ambush from behind, leading to a save from Roman Reigns. It could then be revealed that Reigns and Ryback are scheduled to face Rusev and Barrett in the show's featured bout.