8 Celebrities Who Deserve A Spot In The WWE Hall Of Fame
Celebrities who are more like Mike Tyson, and less like Drew Carey.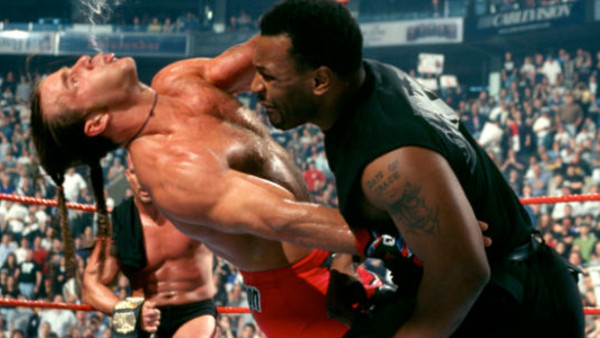 It's that time of year again when the names of the newest class of the WWE Hall of Fame are being revealed to the world. Few announcements can provoke the strong reactions, wild arguments and general controversy as the annual celebrity induction. Let's face it, most wrestling fans hate the "Celebrity Wing", and would prefer if WWE did away with it entirely. This was never more clear than when Drew Carey was inducted into the Hall back in 2011 and was booed out of the building. But the truth is, there are a handful of celebrities who do deserve recognition for their contributions to the wrestling business, whether it's performing in a match or an angle, contributing memorable music to the product, or just being a likeable favorite with wrestling fans. So let's take a look at at eight famous actors, musicians and TV personalities whose contributions to the WWE deserve to be recognized with the company's highest honour.