8 Funniest Wrestling Fan Heckles
Magic moments when the killer insults from the few cut through the noise of the many.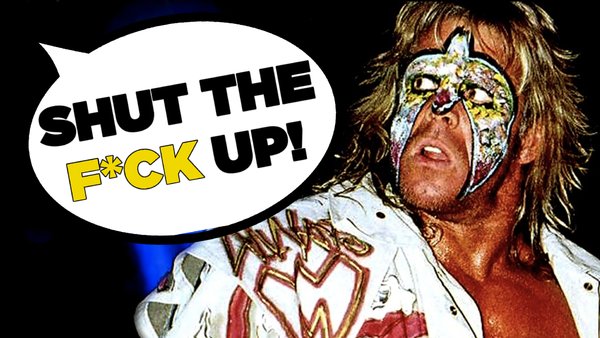 If the pandemic taught us one thing at all about pro wrestling, it's that even an apocalypse-adjacent event really can't stop promoters finding ways to make folk in their undies fake fight for television networks.
If we learned two things though, the other would be the vital, crucial importance of fans being attendance. AEW roared back into life as the summer months permitted the opening of turnstiles stateside even if arenas have since developed a bit of a dudebro stench. WWE did too, to be fair to them, though some of those roars sounded a little more like hairdryers, or worse, the droning tones that inhabited the ThunderDome during some of the saddest months of all our lives.
Regardless of the better and worse of it all, the mere fact that actual people returned to make actual noise was a reminder of the actual reason for a pro wrestling match to exist. The emotions inspired brought the entire business back to life, and then one week on Raw a Becky Lynch fan was so distracting during a Liv Morgan promo that the babyface's speech was completely derailed by the sight of the superfan Kevin Dunn simply couldn't shoot around.
Visuals like this are amongst the very best for viewers, no matter how much WWE try to curate every aspect of their content masquerading as a wrestling show. They're unique, funny, and real. And the audio equivalents are even better...
8. New York - So Cold As Ice They Named It Twice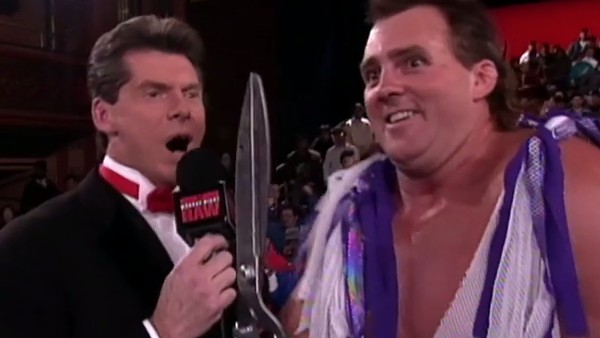 WWE used to move at a pace beyond the absolutely glacial one it trundles along at in 2022.
In 1993, if a wrestler had been around for as long as Dolph Ziggler has today, he'd have been fighting Bob Backlund for the WWE Championship in 1979. The same Bob Backlund who was reintroduced during this time period as if he'd just been discovered under a Leicestershire car park by Time Team with little brushes and trowels.
Vince McMahon hadn't called his newest mostly-Hogan free roster the "New Generation" yet, but that's precisely where his company and the industry at large appeared to be trending, and the very un-WWE Monday Night Raw was further reflection of a shapeshifting time.
Removed from the bright lights and glossy overcoat of the old Superstars/Challenge mega-tapings, Raw's edgier feel came thanks to an intimate Manhattan Centre setting. Particularly during the weeks it was live. All that's to say 1980s staple Brutus Beefcake wasn't exactly received as an iconic figure when he poured his heart out during a brief return to screens ahead of a WrestleMania IX run alongside old buddy Hulk Hogan.
He spoke on injuries, the ones accrued on the road and near-fatal ones caused by a 1990 parasailing accident. He talked about professional panic, the prospect of never earning a living again cuttin' and struttin' and being with the fans. And he spoke of personal strife, with the breakdown of his marriage compounding on and off-field problems made that little bit better by an improbable and impending return.
Gut-wrenching. Or it was, until one New Yorker stuck a knife direct into the gaping wound with a loud "KILL YOURSELF!" request. The City That Never Sleeps was wide awake for this one.