8 Greatest Double Turns In Wrestling
When characters switch roles during a match, it's a work of art.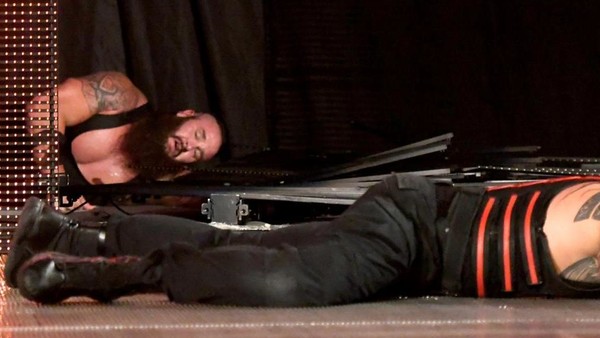 The jury is still out on whether WWE pulled off a double turn at Great Balls of Fire.
Braun Strowman defeated Roman Reigns in an ambulance match by simply moving out of the way while Reigns attempted a spear and landed in the back of the ambulance. After taking a basically clean loss, Reigns emerged frustrated and attacked Strowman, tossing him into the ambulance and driving it into the parking lot. Then he attempted vehicular homicide by crashing the ambulance into a truck.
These are not the actions of a hero – the role Vince McMahon has demanded we accept Reigns in. Rather it's poor sportsmanship and downright malice, a terrible example for a role model to set. Strowman, on the other hand, a monster among men, appeared valiant after refusing medical attention and leaving the wreckage on his own two feet.
As Strowman's popularity continues to rise, perhaps WWE officials have finally realized it's time to turn both characters. A double turn is the toughest act to pull off in pro wrestling: it takes two characters who the fans are willing to switch feelings for, and two performers to effectively pull it off in one match.
When it's done right, it can elevate careers and even save a company.
8. Ric Flair Vs. Hulk Hogan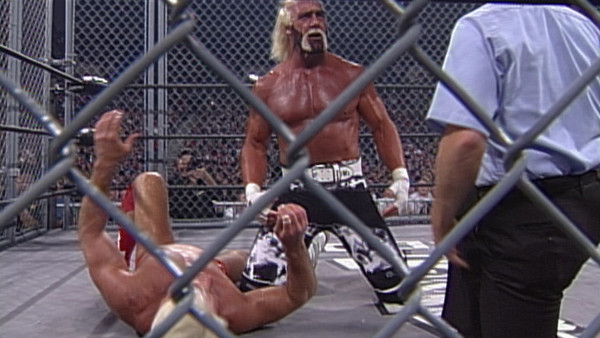 At Uncensored 1999, WCW President Ric Flair challenged arch rival and super villain Hulk Hogan for the World Heavyweight Championship. The Nature Boy's authority was also up for grabs in a first blood, barbed wire, steel cage match. Was this WCW or ECW?

Anyway, Flair ordered referee (and longtime devotee) Charles Robinson to end the match only at his discretion. So when Naitch gets busted open about eight minutes in, Robinson refused to end the match. The announcers were confused because you'd have to be Joe Carroll to believe not enough blood had been spilled.

Then Hogan was busted open, but the ref still refused to end the match. As the confusion built, so did the shenanigans: David Flair, Torrie Wilson, and Arn Anderson all came out to interfere. Anderson slid a tire iron into the cage and Flair walloped Hogan before locking him in the figure four. While Hogan's shoulders were down, Robinson made a quick three count (in a first blood match) and awarded Flair the title.

The Dirtiest Player in the Game struck again.