8 Hidden Meanings Behind WWE Elimination Chamber 2020 Attires
5. Sami Zayn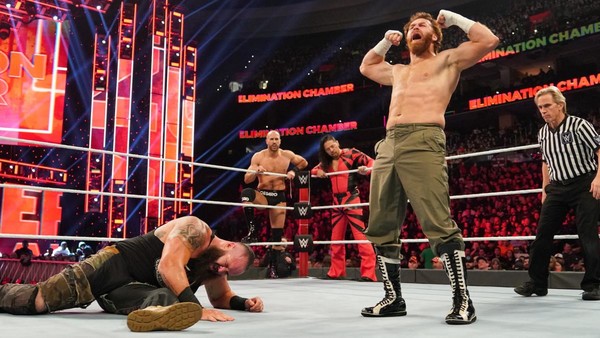 Cuban leader Fidel Castro was considered both liberator and dictator throughout his controversial and divisive life, and it was perhaps a toned-down version of that Sami Zayn was referencing during his unexpectedly rewarding return to the ring.
He'd promised to bring the Intercontinental Championship back "home" before the handicap match with Braun Strowman, and ultimately used his charges Cesaro and Shinsuke Nakamura to get the job done despite casting himself as 'The Great Liberator' upon linking arms with them late last year.
The Khakis, jacket and cap weren't part of the traditional Zayn look but this was no traditional Zayn match. He may have to revert to the tights in his inevitable singles showdown with 'The Monster Among Men'.