8 Hidden Meanings Behind WWE Elimination Chamber 2020 Attires
4. The Usos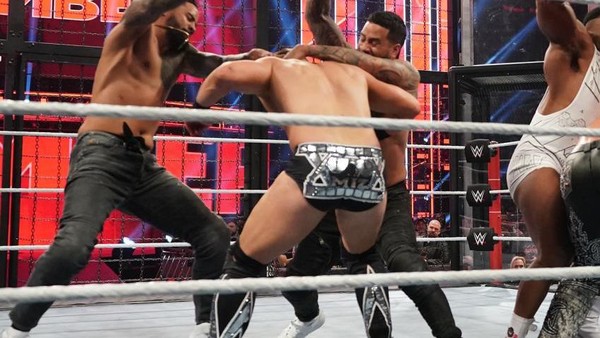 The Usos went back to basics for their Elimination Chamber run at The Miz & Morrison.
Sporting the street clothes they embraced when first abandoning all bright colours and bullsh*t in 2016, the pair added something new to the old with shorter to complete the updated look.
It didn't bring them success here, but a place surely awaits in their third consecutive WrestleMania SmackDown Tag Team Title match.