8 Hidden Meanings Behind WWE WrestleMania 37 - Night 1 Attires
The Riott Squad go to the movies, and which WWE legends teased a major return with a custom outfit?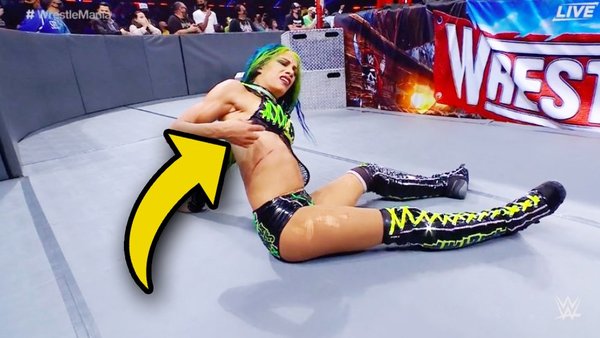 It's not been a banner year if you're a fan of wrestling attire, as well you might have noticed by the lack of articles such as these following every monthly supershow.
It's hard to argue with the rationale of the wrestlers that have chosen not to put particular effort or finances into threads for a wall of Zoom calls. The ThunderDome has proven a a partial solution to the problems posed by the empty Performance Center, but could only do so much in terms of replicating the pulsating thrill of a live crowd.
Seth Rollins has recently suggested that the current set up allows for "cleaner" production on promos and the like, but he's been browbeaten by audiences in the past for not being the babyface they loved nor the heel they loved to hate. Whatever-reaction-you-want.wav is probably perfect for the former WWE and Universal Champion, but thankfully it didn't deter him getting some new threads made for the biggest show of the year.
His are always some of the best, but what of the rest of the Night 1 roster? A unique pressure to try and steal the show from underneath the Sunday crew loomed large over Saturday's show - it felt palpable. But how did it look?
8. Seth Rollins - Embrace The Vision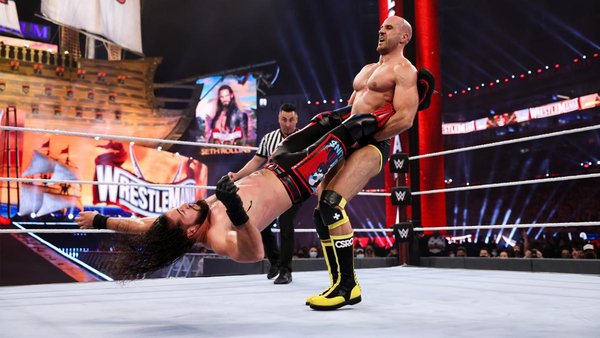 Is Seth Rollins making a play for presidential power?
There's probably been better times in his career to try and court public favour, but the former 'Messiah' invoked Barack Obama's "Change" iconography as part of his grandiose new "Embrace The Vision" mantra.
It's reasonable (at best) patter for the man who should have been thrown in Twitter jail for his own sake back in 2019, but at least it looked class. Rollins has burned down much of the love and support he used to foster, but he never fails to deliver the sartorial goods on 'The Grandest Stage'.