8 Hidden Meanings Behind WWE WrestleMania 37 - Night 1 Attires
7. The New Day - Buc To The Future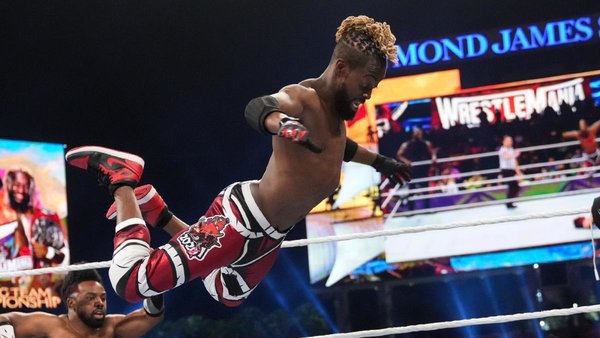 Jonathan Davenport never misses, and The New Day's gear designer included more than just the Tampa Bay Buccaneers' colour scheme for the 'Show Of Shows'.
Presented with an air of sadness for a WrestleMania lost one year prior, the gear had some devilish details from last year awkwardly corrected to get them up to day.
"2020" was hastily scribbled out, while images on the tights included messages of support to the no-longer-injured Xavier Woods, who is holding a crutch and still wearing a cast on his foot.