8 HUGE WWE Money In The Bank 2022 Predictions You Need To Know
WWE might have lost a stadium, but they could still gamble HUGE at Money In The Bank.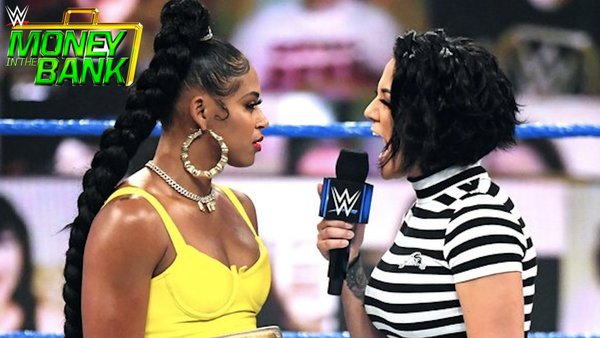 Money In The Bank was supposed to be the start of WWE's hot show summer.
Allegiant Stadium was home to SummerSlam last year, and was due to kick off a trifecta of monster events for the company that repositioned it as the biggest wrestling organisation in the world. That reputation subsequently took a bit of a kicking when the group had to pull a WrestleMania VII-esque downscale job and move things to the MGM Grand Garden arena down the road, reduced-attendance-and-all. In response, WWE appear to have petulantly undercooked and under-booked one of their biggest annual events.
Though the titular match builds are never that intoxicating - WWE has long decided that the stipulation sells itself - the rest of the card has badly lacked care and attention too. Made up entirely of Championship matches with unconvincing challengers, the underneath isn't promising much, but optimists and fantasists alike will be keeping fingers crossed that the show will proffer some surprises somewhere to offset this glut of ordinary action.
Possible? Yes. Probable? Less so, but it's Las Vegas - don't bet against pulling something from absolutely nothing...
8. Theory (c) Vs. Bobby Lashley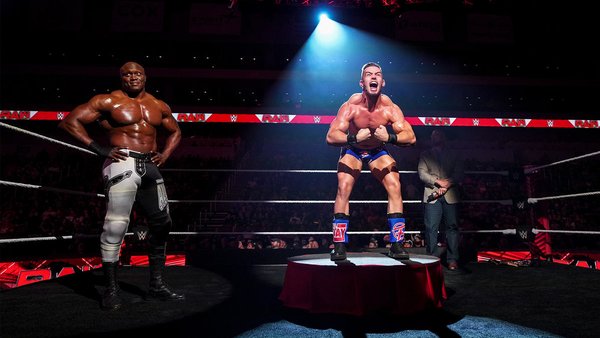 Theory and Bobby Lashley's United States Championship build has absolutely reeked of both men being forced to find something to do before the programme that actually matters.
This couldn't have been made clearer from the show before the feud even kicked off - Lashley defeated Omos at June's Hell In A Cell premium live event, and held aloft a fan's replica WWE Championship as a statement of intent. 24 hours later, he was going back on that intent by aiming for the secondary strap instead.
Theory's been decent as the deluded d*ckhead attempting to neutralise the obvious disadvantage he's at, and John Cena appears to be waiting in the wings for the newest pet project after the fact. Though a defeat here could be a case of losing upwards, the United States Championship was something Cena held dear in the past and would likely infuse that angle with at least one believable hook. Lashley - and this was all too apparent before this storyline - is above it anyway.
Winner - Theory