8 HUGE WWE Royal Rumble 2023 Predictions You Need To Know
7. Bray Wyatt Vs. LA Knight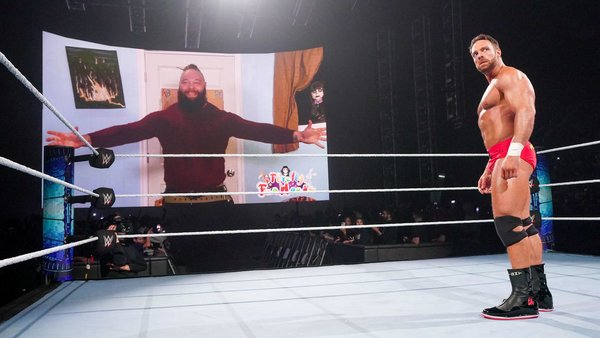 Was the value of Bray Wyatt's return wrapped up in how much Mountain Dew Pitch Black were willing to pay to have their product slapped across all the marketing for one of WWE's biggest shows of the year. Because if so...fair play, actually.
There's not a dollar to be made from Wyatt if his direction continues as it has done so far. A delayed and beleaguered return has soured many on what had been a smash hit success of a viral campaign beforehand. Maybe The Undertaker gave him some sage advice during their mystery moment on the go-home Raw, but based on the reviews of his one-man shows, nothing interesting comes out of his head at this point. As for Wyatt himself, this one feud - his first since his return - has resulted in him cycling through every version of his gimmick while Knight gets more over as the more obnoxious version of himself.
'The Eater Of Worlds' has to win with our without the bizarre Uncle Howdy by his side, but Knight will be the one riding out of the Royal Rumble with the most momentum.
Winner - Bray Wyatt
And worse still, it's not even the only place everybody's least favourite relative is expected to show up...