8 HUGE WWE WrestleMania Backlash 2022 Predictions You Need To Know
Surprise returns to steal the show as WWE keep it light at WrestleMania Backlash.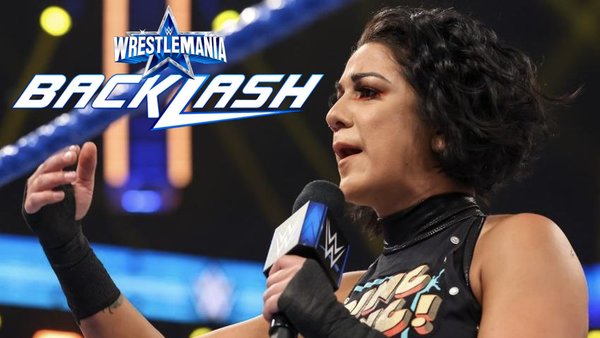 The world said hello to WrestleMania Backlash arrived right as everybody prepared to say goodbye to pandemic pro wrestling.
May 2021 saw AEW running Double Or Nothing from a packed Daily's Place and WWE bidding farewell to the ThunderDome at Hell In A Cell, with optimism for a marginally brighter future super-powering everything regardless of the booking.
This caveat was particularly crucial for the Stamford outfit - the inaugural WrestleMania Backlash was remembered not for a half decent Roman Reigns/Cesaro Universal Title scrap nor Bianca Belair, Rhea Ripley and Bobby Lashley retaining their Championships in choice title contests, but for Damian Priest and The Miz literally staving off starving zombies in an match-turned-advertisement for a Dave Batista film that turned a B-show into a B-movie.
It was pitiful. Survivor Series' pizza commercial battle royal later that year was arguably even more egregious due to the amount of wrestlers forced to play imbecilic and babied versions of themselves, but this had zombies presented with the realm of reality. For one segment. As selective lumberjacks.
At least in 2022, the zombified caricatures are just the WWE Superstars. Speaking of which...
8. Happy Corbin Vs. Madcap Moss
Madcap Moss has a lot going for him in WWE.
He's got a fantastic look, he got over by being extremely silly, and his name is alliterative. Couple all those with him living to tell the tale after near-disaster against Drew McIntyre at Elimination Chamber, and the future looks as jacked up as he does in those wacky shorts and suspenders.
Sure to lose then, isn't he?
It's May, which is both the best and worst time for him to be on this run. Post-WrestleMania season is when McMahon will take a punt on all sorts, but because Moss is one of the ones with a little more potential, he'll be made to eat some sh*t ahead of possibly winning Money In The Bank or getting prepped to do well in the Royal Rumble. Corbin steals one, and a match from the "feuds carry on from WrestleMania" carries on to the next show.
Winner - Happy Corbin