8 Most Desired Fights For UFC Vs. Bellator Supercard
Who would win in the cross organisation MMA showdown?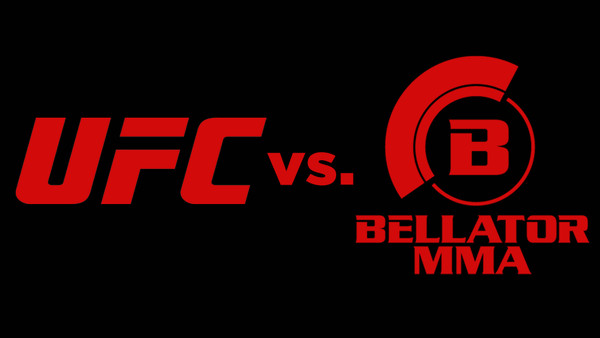 Earlier this week, Bellator president Scott Coker sent the MMA world into a frenzy when he said he would be happy to co-promote with the UFC so Bellator Welterweight Champion Douglas Lima could face off against his counterpart in the UFC, Kamaru Usman.
However, this isn't the first time a rival promoter has attempted to co-promote with the world's largest MMA organisation. UFC president Dana White has always shot down any idea of the UFC doing any kind of promotion with another company.
It has often been reported that one of the reasons MMA legend Fedor Emelianenko did not sign with the UFC following the collapse of the Affliction MMA promotion in 2009, was because Fedor's manager Vadim Finkelchtein wanted any fights the Russian had in the UFC to be part of a co-promotion venture between the UFC and Russian organisation M-1 Global.
Still, that was more than ten years ago, and in recent years Bellator, under the stewardship of Coker, has made some astute signings to cement themselves as number two in the MMA world.
But what if White had a change of heart? What could a UFC versus Bellator supercard look like?
8. Jake Hager Vs. Greg Hardy
The first fight on the card could showcase both promotion's cross-sport attractions in a battle of heavyweight prospects.
Despite losing in his last outing to established UFC contender Alexander Volkov, former NFL star Greg Hardy has shown that his unmatched athleticism will more than make up for his still-developing skillset, having earned knockout stoppages in all of his five pro wins.
Meanwhile, Jake Hager made the switch from the squared circle to the cage in 2019 competing three times that year with two wins and a no-contest after an unintentional groin strike left his opponent Anthony Garrett unable to continue.
So what better way to start our cross-promotion super card than by having two big names in their respective sports battle it out to see who is better as a fighter. While Hardy has more experience and has taken on better opposition up to this point, Hager comes from a distinguished amateur wrestling background, becoming an All American in 2006 with a seventh-place finish in the NCAA championships.
Prediction: This one definitely could go either way and with both fighters having relatively little experience in the sport of MMA there's no ruling out another freak accident as Hager had with Garrett and Hardy with Allen Crowder. Ultimately though, Hardy's experience advantage and being the younger man would prove to be the deciding factors leading to a second-round KO of Hager.