8 New Records Set At WWE Royal Rumble 2023
Records were made to be broken, and here are the newest ones to add to the list.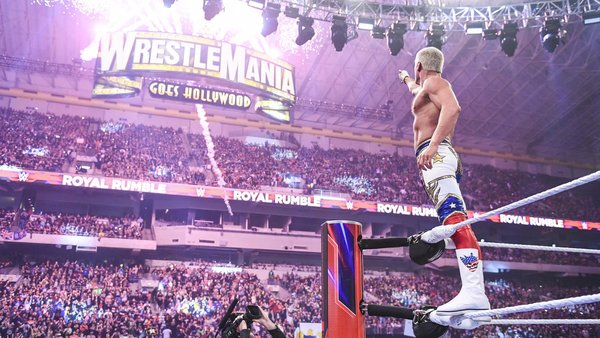 The Royal Rumble is a stat nerd's dream, an opportunity to see new records set on an almost annual basis and break everything down afterward. Records, after all, are made to be broken, and that seems to happen with greater frequency these days.
The 2023 edition of the Royal Rumble event provided us two Rumbles that captured fans' interest and attention and produced two first-time winners whose victories might have been somewhat predictable, but were no less compelling.
The two Rumbles also saw numerous records fall, some of which have existed for decades, while others were only around for a few years. Don't worry: You didn't miss something like "Stone Cold" Steve Austin's record three Rumble victories being tied or topped. But several superstars got to put their names in the fictitious record books Saturday, and we know how WWE loves to tout its own history.
As expected, the sixth edition of the women's Rumble yielded several new records, but even the men's version had some history made. It's a fun little game to look back a day later and see what little nuggets might get pulled in the coming days or next year as various superstars make their entrance in the 2024 Rumbles.
Let's get to it…
8. Shortest Run, Women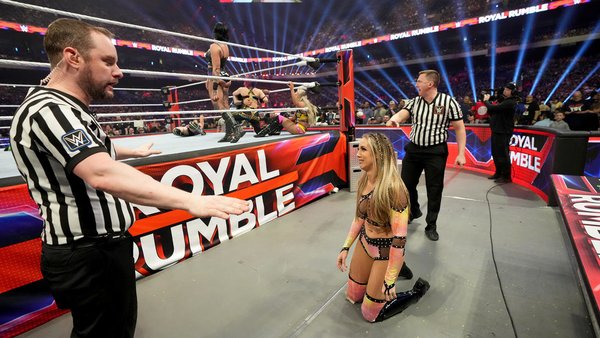 Previous Record: 8 seconds, Liv Morgan, 2019
New Record: 5 seconds, Chelsea Green, 2023

Let's start with the most ignominious record broken Saturday, the shortest appearance in a women's Royal Rumble match, also known as the Futility Award.
In 2019, Liv Morgan set the low bar of 8 seconds, which might be great for bull riding, but is terrible for a Rumble. Saturday, a returning Chelsea Green made her first appearance in WWE since being released in April 2021… and promptly was tossed from the Rumble in a record 5 seconds.
Perhaps this will be woven into a story about her return, because otherwise, many fans' first impression of Green is not going to be a favorable one.