8 Secrets Behind WWE Posters You Never Noticed
7. Only 1% Can Travel Through Time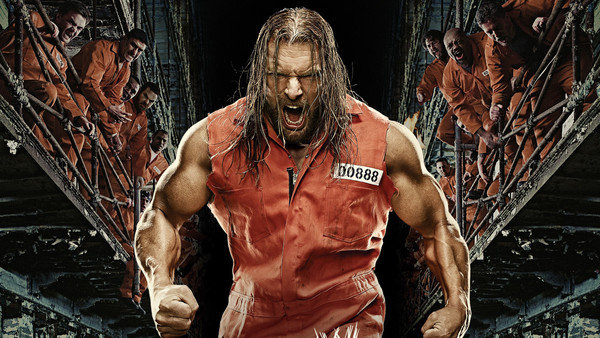 EC3 may have pretty much vanished out of all existence in the last few months, but there's one very logical explanation for this: he's a time traveller.
The 1% fell through the vortex of the fourth dimension to cuff Triple H in 2009, after The Game broke and indeed entered Randy Orton's suburban family home. A year prior, Dixie Carter's favourite nephew was on the other side of the law, pictured in prison behind Triple H - for whom time is also wobbly, seemingly working in reverse - on the poster of Vengeance 2008. Squint hard, and you can just about spot him to left of Hunter, all angry like.
Where will he turn up next? Perhaps at the opening of the South Fork Bridge in British Columbia, sunglasses and red cup in hand?