8 Things We Learned From Tony Khan On The Steve Austin Show
What are AEW's plans for their big TV debut?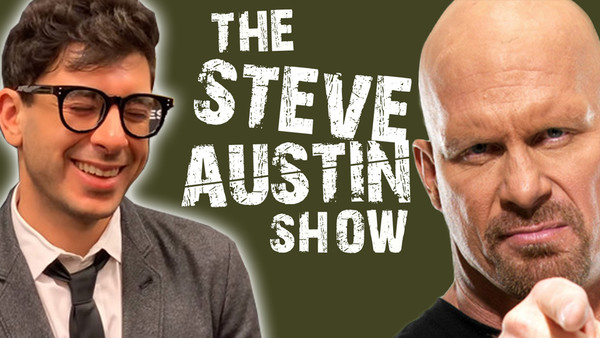 All Elite Wrestling's President Tony Khan, who is rapidly - and purposefully - defining himself as the very antithesis of WWE counterpart thanks to a series of open, gregarious and above all humble interviews with the great and good of wrestling media, sat down as a guest with legend Steve Austin for the first episode of The Rattlesnake's podcast return.
'Stone Cold' showered Double or Nothing, the debut show of Khan's upstart promotion, with glowing praise, noting it was one of the most enjoyable evenings he'd had watching wrestling in some time. For his part, hearing someone of Austin's calibre saying those words was the highest honour Khan could imagine, and he spent much of the pod similarly enthusing over his host.
But the pair didn't just spend 90 minutes verbally pulling one another off; between his understandably hesitant talk on AEW's big launch this October, Khan dropped a few explicit details about what we can expect, as well as offered further insight into some of the bigger stories surrounding Double or Nothing.
Here're the juicer prime cuts from Stone Cold's podcast opposite AEW's affable owner.
8. He Thinks Double Or Nothing Was "A Grand Slam"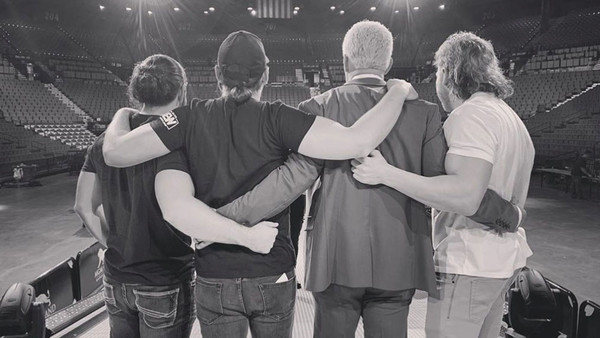 Steve Austin spends the first portion of the podcast positively gushing over AEW's wonderful debut show, Double or Nothing, conforming with the consensus that it was a uniformly fantastic show.
Tony Khan went one step further, perhaps unsurprisingly, in describing the Las Vegas curtain-raiser as a "one of the greatest wrestling pay-per-views ever", and a real "grand slam". Well he would, wouldn't he? (Don't worry: there were more intriguing things to come from the podcast than this.)