8 Times Shane McMahon Showed Up In WWE Just In Time To Make Things Worse
Here Comes The Money! Until Shane McMahon makes it go away...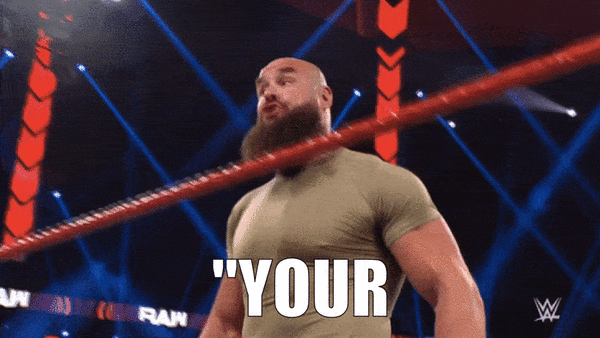 Many wrestlers have split crowds during their stints with WWE, but one of the most polarizing performers comes straight from the McMahon family.
While many have claimed he has no place in the ring, Shane McMahon often lays in his work to make an impression not only on audiences but also on the boys. A handful of his efforts have resulted in memorable moments, whereas many others have left an aftertaste so sour you might've feared it would never go away.
Recently, we are witnessing one of the many pitfalls associated with Shane. As his feud with Braun Strowman builds, McMahon is doing little to improve fanfare heading into WrestleMania 37. Rather than jump into a realistic, heated rivalry, he made 'The Monster Among Men' look like a complete fool, including the use of Nickelodeon-style slime.
It's almost as though 'Shane O'Mac' has been shoehorned into another storyline right on time for this year's let-me-up at 'Mania. Unfortunately, it also means Strowman continues to look ridiculous going into 'The Showcase of the Immortals' yet again.
This is far from the only time McMahon has weaselled his way into the spotlight, and very rarely does his presence make things better...
8. Coming In Way Too Hot – Survivor Series 2016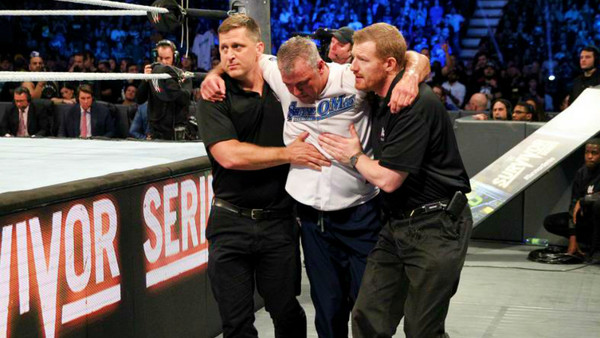 Leading up to a traditional Survivor Series Tag Team match, Shane McMahon found his way onto the SmackDown side of things, although any other talent would have been… you know, better.
Normally, when McMahon goes one-on-one with another wrestler, he has a 50-50 chance of showing off. But 'Shane O'Mac' is a spot fiend and finds it hard to resist flying high in multi-mans.
McMahon faced a bit of comeuppance as he tried to one-up the major names. Early on, he came in way too fast as he duked it out with Chris Jericho. Trying to shake the stiff strikes off, 'Y2J' threw a tantrum ringside, only to get socked in the jaw again. Infuriated, the loud-mouth veteran delivered a stiff kick to McMahon and then a connecting Missile Dropkick.
Shockingly, McMahon asked Jericho if he was OK, to which the future 'Le Champion' told him to slow down. The message got through in terms of offense, but McMahon didn't quite get it when it came to selling.
Against Roman Reigns, McMahon ate a high Spear, sending him crashing hard against the mat. This marked a moment he bit off more than he was able to chew as the bump concussed McMahon and sent him right to the local medical facility. He was never needed in the match, and he risked hurting not just other performers but also himself.