8 Times Wrestlers Were Rejected In Their Hometowns
Adrenaline, in my soul, Cody Rhodes gets booed at home!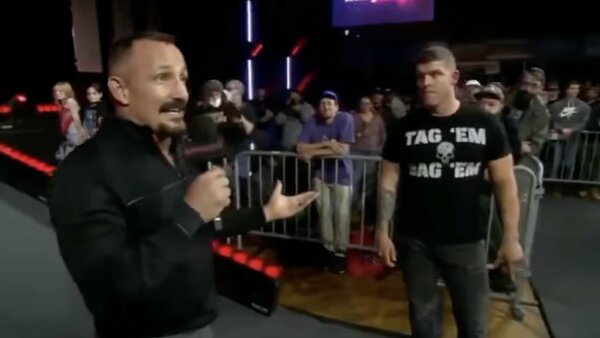 Sami Zayn's roof-shaking return to Montreal.
Bad Bunny's absolutely remarkable Puerto Rico homecoming.
Hell, even 'Scottish Warrior' Drew McIntyre's appearance in his apparent hometown of Cardiff at Clash at the Castle.
Each of those WWE "hometown returns" in particular all resulted in the sort of instantly iconic visuals and noises that are only possible when a super over wrestler is booked on a show in a home city, state, or country.
Yet, just because this sort of jaw-dropping reaction is possible to capture on the night of a star's return to their home turf, it isn't always guaranteed that a white-hot response is waiting around the corner for a returning figure.
In fact, in some cases, home crowds have even gone as far as to completely turn on a valiant babyface making an appearance in their own back yard, with everyone from Faces that Run the Place to some of the baddest talents on the planet all feeling the boos from a hometown audience.
And though not every name on this list was outright jeered out of their hometown building on the night, they all ended up being either rejected or completely ignored by the folks largely hailing from the same part of the globe as them.
8. Jason Jordan (WWE Raw, December 2017)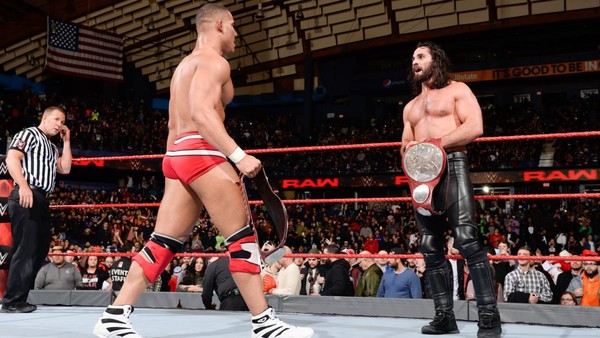 The one-time American Alpha stud never really stood a chance, did he?
After being dumped into the middle of a bizarre storyline involving him being revealed as Kurt Angle's illegitimate son, Jason Jordan was made to look like a bit of a spoilt brat from there on out, constantly whining to his general manager paps and not exactly excelling as a plucky, likeable babyface on Monday Night Raw.
And fans were so unconvinced by Jordan as a heroic star of tomorrow that he couldn't even catch a break in his hometown of Chicago, Illinois back in 2017. Worse still, when marching down to the ring to team with Seth Rollins in a match for the Raw Tag Team Championships, the star was booed mercilessly by those inside of the Allstate Arena live... on Christmas Day!
Jordan did manage to get the last laugh by walking out of the venue with the red brand's tag straps for the very first time. But watching Jordan awkwardly smile his way through the negativity feels especially cruel when revisiting this festive event as Jordan's career would effectively end in-between the ropes a few months later due to injury.