8 Times WWE Thought They'd Be Invaded FOR REAL
Alleged murder threats, pissed off promoters and all kinds of headaches for Vince McMahon's WWE.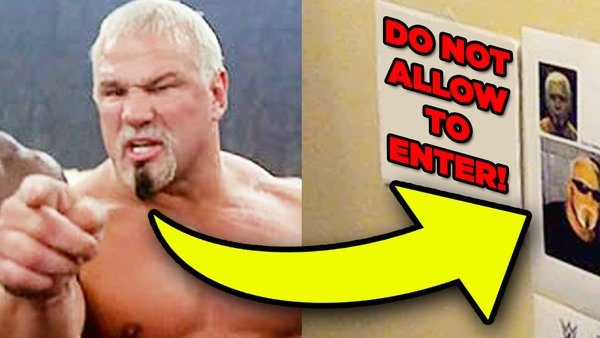 Even though it's approaching 20 years ago since WCW kayfabe invaded the then-World Wrestling Federation, the memories of that entire story arc live long in the memory.
While it was great to dream of the possibilities a WCW vs. WWF battle could throw up, the reality was vastly different once the penny dropped that the bulk of WCW's biggest names were more than happy to sit at home and get paid megabucks to do nothing, thanks to their huge Time Warner deals.
WCW would of course be joined by ECW to form The Alliance back in 2001, yet this so-so Invasion wasn't the only time that WWE has been worried about potential invading forces.
Across the history of Vince McMahon's sports entertainment behemoth, there have been numerous times where McMahon and his promotion have feared a genuine, unwanted invasion from an outside talent, an external group, an entire organisation... or just a gun-wielding Harley Race.
With that in mind, then, here are eight examples of times when McMahon and his company feared that they may find themselves in the middle of a very real hostile takeover...
8. The Bullet Club Turns Up At WWE Raw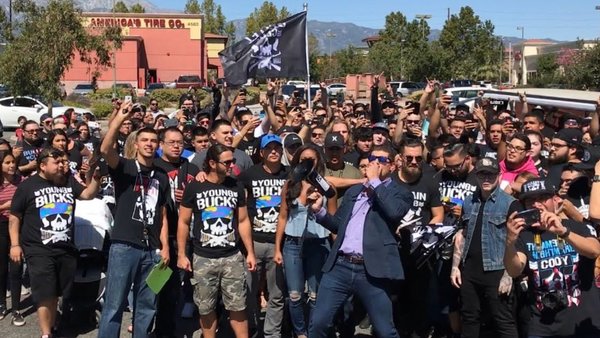 Clearly using D-Generation X's April 1998 'invasion' of WCW Nitro as inspiration, 2017 saw The Bullet Club tease invading WWE Raw.
This all took place outside Ontario, California's Citizens Business Bank Arena - the home of the 25 September 2017 episode of Raw - and had Cody Rhodes, Brandi Rhodes, The Young Bucks, Marty Scrull and Adam Page surrounded by hundreds of fans, as the Biz Cliz rallied up a storm.
Much like how DX's arrival at Nitro saw them pleading for their Kliq buddies Kevin Nash and Scott Hall to be set free, the Bullet Club invasion of Raw saw the unit demanding the release of Finn Bálor, Luke Gallows and Karl Anderson.
Brilliantly, Cody also spoke to some fans whose Raw tickets turned out to be freebies - mirroring the moment that Triple H mocked WCW after finding out that it gave away Nitro tickets for free.
Just as WCW had done nearly 20 years prior, WWE feared an invasion from a band of outside grapplers. By all accounts, Vince McMahon was absolutely furious that Bullet Club had turned up on his Raw turf, so much so that he swiftly sent a cease and desist letter to the Bucks over the Too Sweet hand gesture, while producer Jimmy Jacobs was fired after taking a photo with Bullet Club.