8 UFC Careers That Ended In The Worst Way Possible
Every UFC career has to end eventually, but these guys probably wish they could turn back time.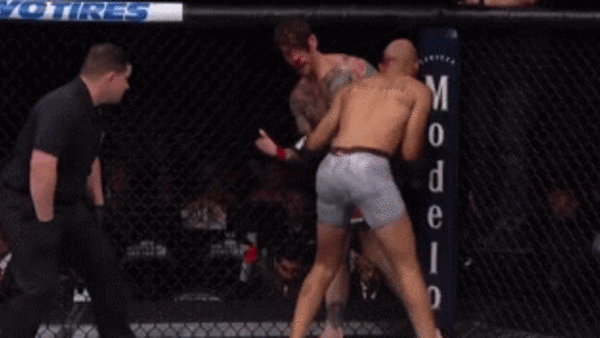 The UFC is the undisputed leader in mixed martial arts. It is the organisation that budding fighters aim to make their way into and where the attention of the majority of the sport's fanbase is concentrated.
So, once a fighter has received a call from the UFC matchmakers and made their way into the promotion, one might assume they have a secure job. Although, just because a fighter has established their place in the UFC, they aren't necessarily safe from Dana White's regular talent culls.
Anyone looking to see just how unpredictable a career in MMA's premier organisation can be should look no further than Johny Hendricks. Hendricks was on top of the world in 2014, winning the UFC Welterweight Championship, and was tipped by many to embark on a lengthy run with the belt. However, six losses in his next eight fights saw Hendricks unceremoniously released from the promotion less than four years after his greatest triumph.
Few jobs are as financially unstable as that of a professional fighter. Couple that with the occupational hazard of suffering repeated brain trauma in the pursuit of glory, and there have been some truly depressing ends to UFC tenures over the years.
8. Kalib Starnes Is Cautioned For Passivity In A Fighting Contest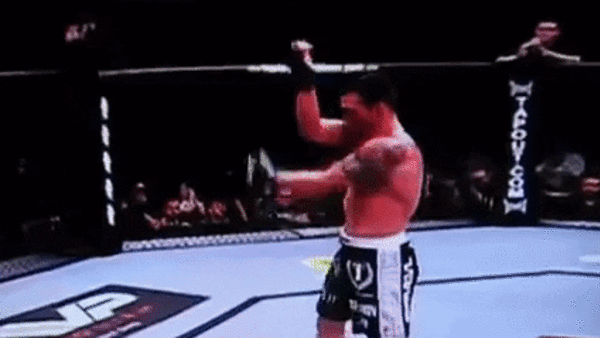 In 2007, Kalib Starnes had completed every budding fighter's dream by earning himself a spot in the UFC. Starnes had reached the semi-finals of The Ultimate Fighter, and even earned a victory over popular fellow TUF alumnus Chris Leben in his second Octagon appearance.
However, a defeat to Alan Belcher in his following bout meant that the pressure was certainly on the Canadian to perform in a big way when he came up against Team Quest standout and former UFC title challenger Nate Quarry at UFC 83.
With his UFC status potentially on the line, Starnes came into the fight extremely hesitant to engage in a firefight with the knockout artist Quarry. But instead of attempting to bring the fight into his preferred grappling range, Starnes spent the entirety of the 15-minute bout tentatively avoiding his opponent, circling round the Octagon while Quarry mocked him for his timidity.
Starnes' actions did little to endear him to the UFC brass, and he was released after the performance.