8 UFC Records That Will Be Broken (And 8 That Won't)
Records under the pump and records on the top shelf.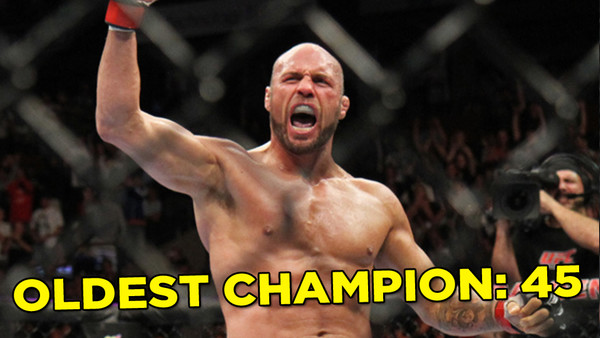 Records are a statisticians dream. They're a marker of the very best, a representation of the absolute peak of any given sport or profession. "Records are made to be broken," so the saying goes, and for the most part, that is correct.
Athletes are becoming bigger, faster and stronger and fighters are hitting the more frequently hitting the Octagon with greater knowledge. Records are beginning to tumble over time because of this, as people improve and adapt to the world of fighting.
We'll be taking a look at some of the records that are in the danger zone, either in the very near future, or because a fighter is simply too good to leave a certain record untouched over the course of their career.
On the other end of the spectrum, however, are records that are just ridiculous. The ones that you look at and think, how the hell were they even set in the first place?
Don Bradman's batting average of 99.94 comes to mind (for those into their cricket, if not, it's worth looking up), or Wilt Chamberlain's 100-point game.
Records may have been made to be broken, but there are achievements out there that are just so far out of reach you can't see them being touched in your own lifetime.
16. WON'T - Most Undisputed Title Reigns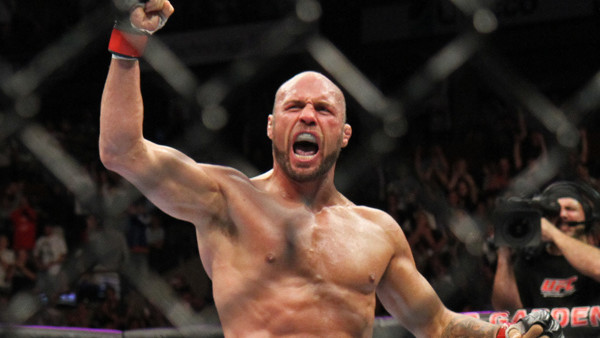 Record: Randy Couture - 5
Next Best: Georges St-Pierre - 3
Randy Couture will always go down as one of the all-time greatest fighters in UFC history. Alongside names like Ken Shamrock and Royce Gracie, Couture shaped the early years of not just the UFC, but the world of Mixed Martial Arts in a time when the sport was struggling to find its feet.
A former army Sergeant, Couture used his heavyweight tournament win at UFC 13 (the night of his MMA debut) to catapult him into the early title scene, becoming the company's third ever Heavyweight Champion in 1997 by defeating Maurice Smith.
He would relinquish the title to fight in Japan, before returning to recapture it in 2000.
If that wasn't enough, The Natural decided he wanted to move down a division and capture the Light Heavyweight Championship not once, but twice, in 2003 and 2004 after knocking over legends of the division Tito Ortiz and Vitor Belfort respectively.
After losing his Light Heavyweight strap to rival Chuck Liddell in 2006, Couture sensationally turned around, went up a division once again, and defeated Tim Sylvia to capture the Heavyweight belt one more time at the absurd age of 43!
He holds the records for most single reigns in BOTH divisions, with the closest to his overall marker of five being the now-retired (for the time being anyway) Georges St-Pierre.
Active fighters with two reigns include Jon Jones, Stipe Miocic, Jose Aldo and Conor McGregor, but it is very unlikely that any will ever match Couture's famous five.