8 Ups & 2 Downs From AEW Dynamite (24 May - Review)
Orange Cassidy is really good and MJF is too good - Dynamite thoughts LIVE from Las Vegas!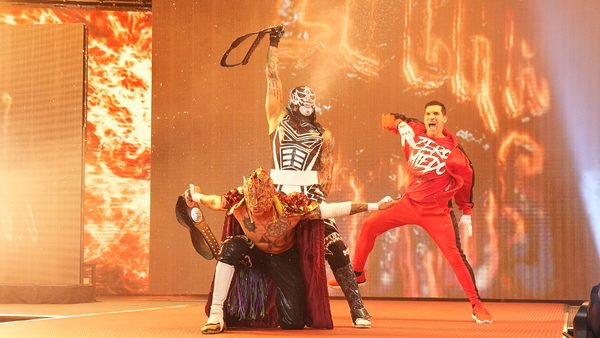 AEW needed a strong go-home Dynamite at an absolute minimum.
For all the anxious talk of AEW turning into a fat and happy content farm, the promotion is nowhere near a future-proofed entity on the level of WWE. The folly of a rapid, aggressive expansion has been exposed before the expansion has even begun; a Collision show without CM Punk feels like a looming disaster, and even if the man makes it to week one, making week 52 is as precarious as his Buckshot lariat.
Double Or Nothing has been promoted very well, outside of an uneven Four Pillars Four-Way main event. The Elite Vs. Blackpool Combat Club business has drawn well against the 2023 curve, everything Jeff Jarrett touches is gold without it being a pyramid scheme this time, and quietly, Chris Jericho has redeemed himself in a wildly entertaining programme that has launched Adam Cole's babyface run as well as could reasonably have been expected. But the upcoming pay-per-view feels secondary. Wembley feels bigger, more anticipated. Collision feel likes like the more interesting, unpredictable show. The relentless CM Punk drama, for a ninth straight month, has overshadowed and undermined the fiction.
This week's Dynamite, even on the back of some very strong television, needed something to get the conversation on track, a troubling prospective buy amount up. An iconic promo. A white-hot brawl. Perhaps even a surprise addition to DoN.
Did Dynamite deliver...?
And did I enjoy it live in Las Vegas?!