8 Ups & 2 Downs From AEW Dynamite (24 May - Review)
Downs...
2. Dynamite Is Awesome Live...But...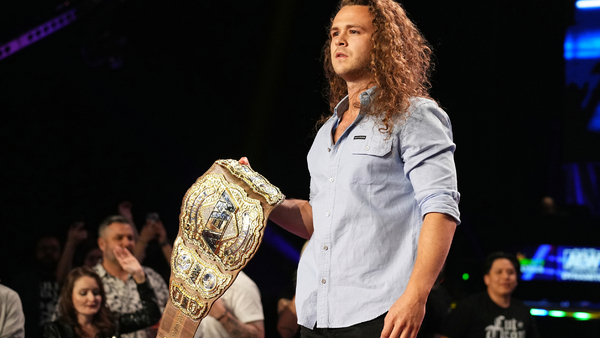 Dynamite was a very, very fun show to attend. Going mental like a freakazoid comes highly recommended. Do Garcia's dance! It's fun!
As someone who has loved Dynamite, mostly, for four years, going on a work trip to watch it live and then review it - for income! - is an enormous privilege. I'll never lose sight of that. Earnestly, the show was tremendous at various points.
I watched masters at work, more than one great match, one totally f*cking nuts angle surging with AEW's inimitable energy, and watched a certain talent involved in a certain, widely panned storyline prove that he is above the material. The thing is, in spite of all that, AEW Dynamite is not a hot ticket right now. It bordered on the bleak.
Green, empty seats were visible on the hard camera side, opposite which I sat, and up until five minutes before the Dynamite taping I expected it to fill up. It didn't happen. AEW, whether a normalised victim of its own success or simply not as great as it used to be, felt small in that building. The people in that building love this promotion, don't get that wrong. At times, when the show reached its peaks, the magic felt through the TV was palpable in the building. But in all honesty, the buzz and the feeling that AEW is the super acclaimed, red-hot alternative is lacking.
That packed to the rafters, everybody is mad into it vibe of 2021 just isn't there.