8 Ups & 4 Downs From WWE Raw (28 Nov - Review)
The Bloodline and Kevin Owens clash, The Man comes around, Street Profits return.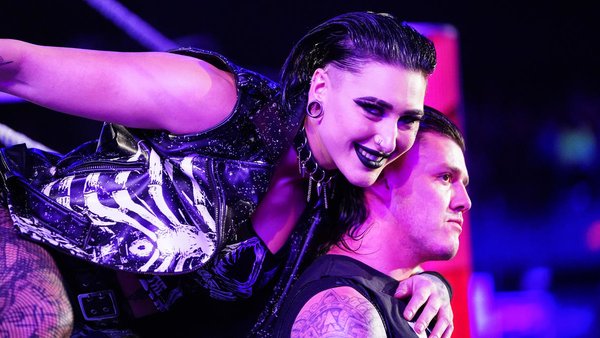 It's becoming increasingly difficult to grade or judge Raw these days. Maybe years of watching a truly atrocious show, followed by a briefly excellent program, has made it tough to accurately and dispassionately critique the program.
Do you still grade on a curve? Are you forgiving certain sins because it's not as bad as it was a few months ago? Is it better because they've rehired a bunch of wrestlers who should have never been released in the first place? Or are we wearing rose-coloured glasses, hoping that the show will exceed expectations and head into a renaissance period?
Coming off a solid Survivor Series: WarGames PLE, it's easy to understand why this was a mostly enjoyable Raw. Focus on a returning Becky Lynch, the fun feud between the OC and Judgment Day, the return of a popular tag team, and the always-commanding Bloodline, and you've got a recipe for success.
That's not to say Raw wasn't without its down moments, but this show worked just fine as a post-PLE program setting the table (pun intended) for Roman Reigns' next challenger and either hinting at or bludgeoning us with challengers for other titles.
One request though: Can we get a Luke Gallows/Damian Priest singles match? The two big men were teeing off on each other on Raw, and seeing them go at it could be really fun.
Let's get to it…