8 Ups & 6 Downs From WWE Hall Of Fame 2020 & 2021
Eric Bischoff, Kane, the nWo, and more honoured in a sterile WWE Hall of Fame ceremony.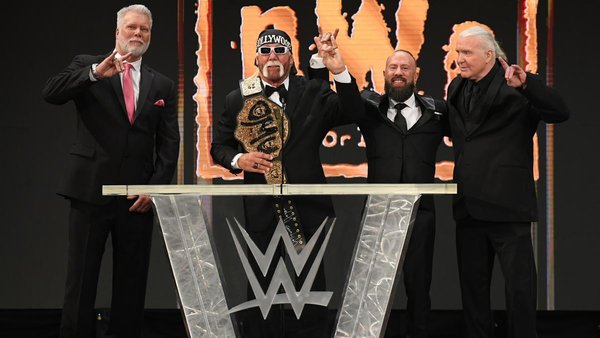 Like most pro wrestling content produced during this atmosphere-less pandemic era, last night's WWE Hall of Fame induction ceremony went down under unique circumstances.
Taped in advance from the ThunderDome in Tampa, Florida, it was robbed of its natural, organic crowd reactions, and honoured two groups of inductees on the same night, following the cancellation of last year's ceremony. Names from 2020 and 2021 were honoured in back-to-back 90-minute shows. These men and women weren't inducted by somebody close to them, meaning their speeches had only the video packages for introductions.
In a way, this was welcome, as it kept the ceremonies relatively brisk, despite the increased headcount. There was no scope for Hillbilly Jim-esque 30-minute ramblefests here. Still, the setting created its share of problems as well, which we'll cover later in the article.
Jerry 'The King' Lawler hosted the Class of 2020, with Kayla Braxton and Corey Graves coming in for the Class of 2021. Owing to the pandemic, a number of inductees couldn't make it to Florida for the evening, leaving them, like the audience, chiming in via Zoom call.
Please note that these entries aren't an indication of whether or not the inductee "deserves" to be in the WWE Hall of Fame, given but a subjective take on how the speeches (and the show's other aspects) came off.
Let's go...