8 Ups & 6 Downs From WWE Hall Of Fame 2020 & 2021
Downs...
6. Easy E Hindered By Time Constraints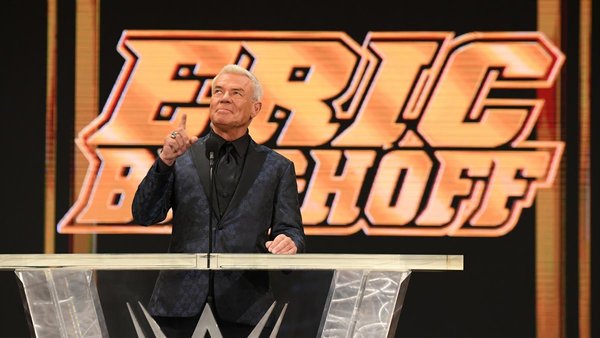 While these Hall of Fame shows largely benefitted from the leaner format, which prevented bloat across the board, Eric Bischoff is the one performer who could have done with a longer window of time to talk about his career.
Bischoff cracked a 3 Minute Warning joke about this as he hit the podium. Forced to skirt over his career's greatest moments, he felt short-changed, and it's a shame WWE decided to waste so much time on pointless red carpet interviews from the likes of Seth Rollins, Baron Corbin, and Peyton Royce when those minutes could have been given to Bischoff.
You can't accurately cover a career like Easy E's in three minutes. Few figures have ever had such a transformational impact on the wrestling business, and on top of this, he's a great public speaker. The guy could take a Hillbilly Jim-length speech and make it compelling. Here, he was barely able to scratch the surface.