8 Ups And 1 Down From WWE NXT 2.0 (Sep 21)
WWE NXT 2.0 is well underway, but which stars stole the show this week? Spoiler: Yes, Bron Breakker.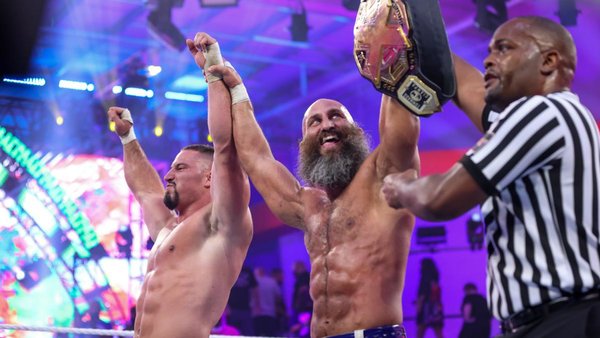 NXT 2.0 is officially off to the races and after a solid first night of fun was firmly planted in the books, the brand's various new faces and grizzled veterans were tasked with keeping casual eyes on the product now that the brightly coloured cat was out of the bag.
If that was the intention, then throwing Bron Breakker at just about everything they could wasn't the worst tactic to deploy. But last night also wasn't without its missteps, mostly coming in 2.0's new obsession with throwing face-less names into already tired sprints in the hope fans will come away thinking "Wow, such cool. So powerful."
For all of those many quasi-squashes, though, some of the talents now getting a share of the spotlight did actually deliver the goods, it has to be said. Odyssey Jones, Carmelo Hayes, Andre Chase, Joe Gacy, and Elektra Lopez all had moments to stretch their developmental legs and certainly left people with their names on their lips following another sound-bite-esque NXT.
But who will step into title contention now Daddy's home? What stars will seize the opportunity to earn their first piece of WWE gold since arriving in the former black and gold brand? And will we ever get through a week without Cameron Grimes being the most over man in the building? The answers to all of those questions became somewhat clearer in another bumper edition of the third coming of NXT...