8 Ups And 7 Downs From WWE Money In The Bank 2016
Two world title changes in less than five minutes... plus AJ Styles has arrived.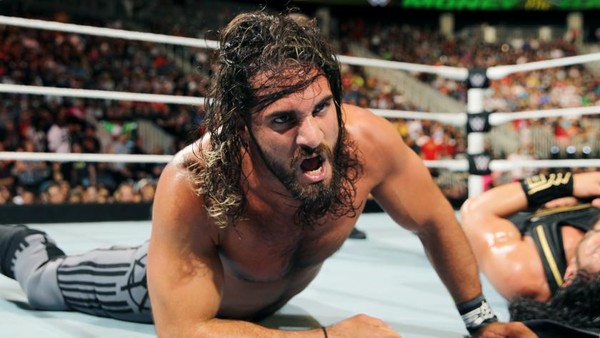 If WWEs main goal with Money in the Bank Sunday night was to create a PPV that would get wrestling fans talking and likely tuning in on Monday, then mission accomplished. The company booked not one, but two world title changes in the main event, with Seth Rollins living up to his new motto, using his rebuilt and redesigned body to reclaim the world title he never lost last fall.
Its been obvious in recent weeks that fans arent really flocking to see Roman Reigns as world champ, so booking to get the title off him isnt a huge shocker. But what was shocking was watching Rollins, having just won back his world title, put it on the line against Dean Ambrose, who cashed in briefcase. Ambrose in turn won the bout in about 30 seconds to become the new world champion heading into Monday.
And just like that, you have a reason to watch Raw. You likely want to know who gets the next world title shot and how things are going to shake out for Roman.
Oh, and a bunch of other stuff happened. This AJ Styles kid is pretty good. He hung with John Cena for the entire match, winning after his running buddies snuck down and interfered. And New Day is still your Tag Team Champions.
So what cashed in last night and what went flat broke? Lets get to it