8 Worst WWE Tag Champs Of Brand Extension Era
Maybe unifying the Raw and SmackDown tag titles isn't such a bad idea after all...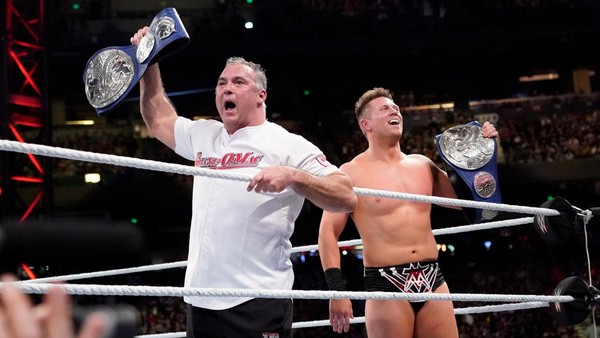 When you think about classic WWE tag teams, several iconic groups jump to mind: the Hart Foundation, Demolition, British Bulldogs, Legion of Doom, New Age Outlaws, the Hardy Boyz, Edge & Christian, Dudley Boyz, and even more recent groups like New Day, the Usos and the Shield.
But mixed in with those stellar teams are countless groups that are easily forgotten, or tandems you wish you could forget. It's inevitable that some thrown-together duos would underwhelm and leave fans rolling their eyes.
When you factor in the facts that WWE today seems to hate tag team wrestling and give it little focus and that there are two sets of tag titles, you end up with a bunch of substandard champs – teams that never would have sniffed gold if not for the fact that both Raw and SmackDown need tag champs.
The most recent brand split for tag titles appears to be winding down, with Raw tag champs RK-Bro set to face SmackDown tag champs the Usos in a title unification match. Even if this isn't a permanent joining of the red and blue tag titles, it's an opportunity to look back at the past six years and reflect on some of the worst tag champs we've seen.
These aren't the worst reigns per se (there's probably a really bad New Day or Usos run in there), but the combination of a bad duo and lackluster reign.
Let's get to it…
8. Bobby Roode & Chad Gable (Raw)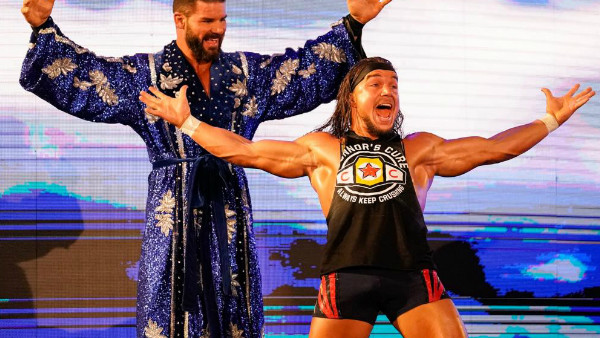 You'd be forgiven if you forgot this team even existed, given where both men are now – in separate tag teams on Raw.

This duo of Chad Gable and Bobby Roode formed in the fall of 2019 and would capture the Raw Tag Team Championship in December, holding the straps for all of two months. In the lead-up, Gable began dressing like Roode, donning a robe and even doing the same entrance.
Both men were (and are) accomplished tag wrestlers, so there was nothing wrong with their matches, but they were thrown together, on TV sporadically, and even after capturing the titles, they feuded with the Revival, beating the in three title defenses before losing a fourth in February 2019, ending their reign.
The team would fall out of contention, turn heel and then be split up in a matter of two months, with Gable drafted to SmackDown that spring.