8 WrestleMania 32 Mistakes That Must Be Fixed At WWE Payback
Dallas didn't go as smoothly as WWE (or the fans) would have hoped, but it can be remedied.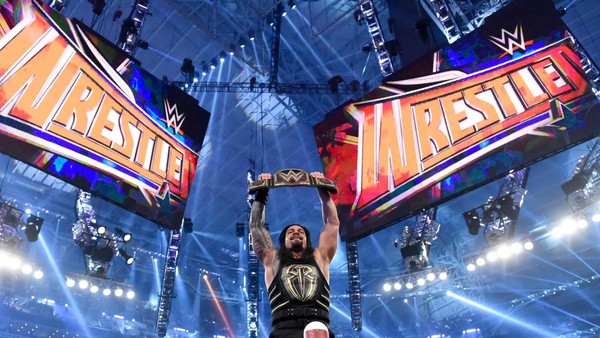 WWE have steadied the ship in the past couple of weeks, but it's no secret that WrestleMania 32 attracted a lot of criticism.
The main reason for this was, of course, Roman Reigns' clean victory over Triple H - an astonishingly brazen disregard of fan demand. Main event aside, however, the rest of the card was equally riddled with confusing issues.
Payback (May 1st) is now firmly on the horizon, and although only two matches have been confirmed at the time of writing, WWE are expected to put together a solid card. It wouldn't be a great surprise to see the PPV eclipse 'Mania in terms of quality.
Booking-wise, the company need to step their game up. The in-ring action in Dallas was generally good, but far too many odd results blighted the show. Fortunately, Payback represents the perfect opportunity to right a lot of those wrongs.
The question is, will WWE pull it off?
8. A Surprise Run-In Or Two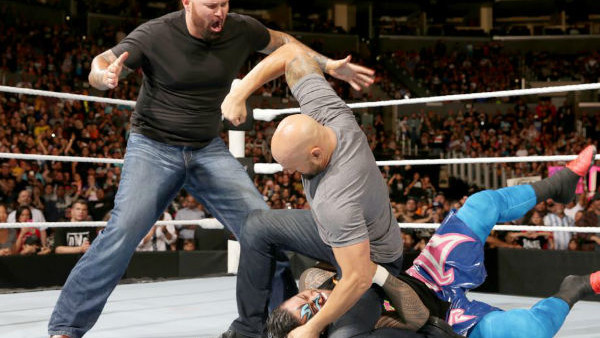 During both the Shane vs. Undertaker and Triple H vs. Reigns bouts, I found myself glancing at the entrance ramp several times. Surely at least one of those matches had to have a run-in?
Instead, we saw a pair of shockingly straightforward victories for the two favourites (although one did admittedly feature an all-time WrestleMania moment in Shane's elbow drop).
Fans are now crying for something unexpected to happen on a big PPV stage, whether it be Bullet Club interference or a surprising return. AJ Styles is, of course, already affiliated with Anderson and Gallows from their New Japan days, and the formation of a new dominant stable would make complete sense. Will WWE be brave enough to make such a move though?