8 Wrestlers WWE Regret Making World Champion
And to think, it seemed like such a good idea at the time...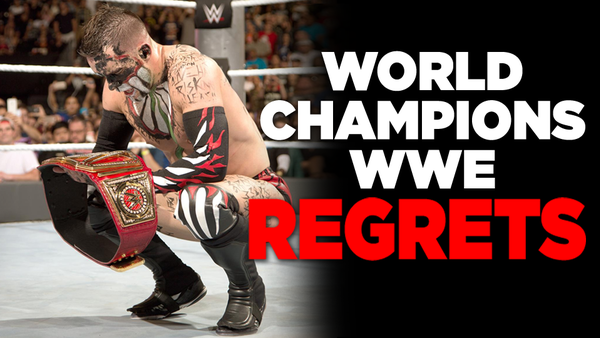 Regardless of the times they've been tarnished over the years, the two top titles in WWE are still seen as two of the biggest prizes in the wrestling industry.
The WWE Championship and the WWE Universal Championship are undoubtedly the pinnacle that any WWE talent - and, before the existence of AEW, the majority of non-WWE-contracted talent - strive for.
Being handed a World Championship in any organisation should be considered a big deal, and that has largely been the case throughout for decades for Vince McMahon's company. Whether it was as the World Wide Wrestling Federation, World Wrestling Federation, World Wrestling Entertainment, or whatever, being handed the top prize in the company is a major moment for any wrestler.
But hindsight, of course, is a truly wonderful thing.
When reflecting back on the performers who have been given the task of leading the organisation forward as the company's champion, it doesn't always make for good reading for the WWE. And by WWE, that means Vince McMahon.
Here, then, are eight wrestlers who The Chairman and WWE must surely regret ever making a World Champion.
8. Jinder Mahal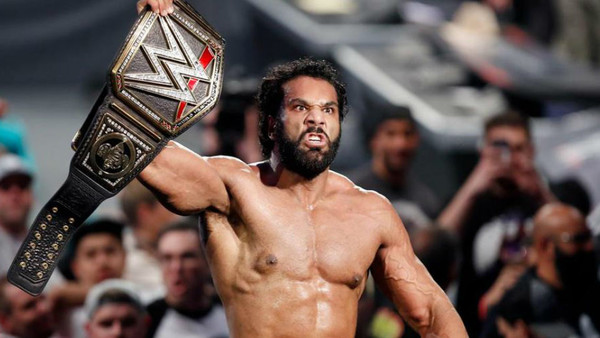 May 2017's Backlash PPV sprung one of the more 'what, seriously?!' moments in recent WWE history, as Jinder Mahal defeated Randy Orton to become WWE Champion. Yes, the one and the same jobber supreme of 3MB fame had now been given a shot at carrying one of the biggest prizes in the wrestling business.
Jinder would actually embark on a 170-day reign as WWE Champion, although his spell on top was nauseating. Bar a couple of rematches with Orton and a brief feud with Shinsuke Nakamura, Mahal's time as WWE Champion saw him amass few notable wins in his six months with the gold. Not only that, but the bigger picture - and the more concerning matter for WWE brass - saw SmackDown's ratings tumble to worrying low after worrying low during the Calgary native's time on top.
To his credit, Mahal looked like a top star, he carried himself like a top star, and he had the elaborate entrance of a top star. It was just that the material he was given to work with was lazy and dull, and his plodding ring style and dry delivery made for boring TV.
WWE should be commended for taking a shot on trying to elevate a talent to the status of WWE Champion, but that experiment failed on every level - be it TV ratings, match quality, or entertainment value.