8 WWE & AEW Wrestlers Living Fascinating Double Lives
Britt Baker, Chris Jericho, and the WWE & AEW wrestlers with the best side hustles.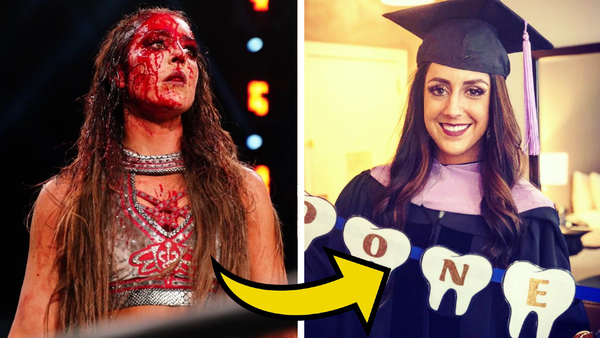 Having a career in professional wrestling requires a will made of steel, as it's one of the most demanding businesses to work in, regarding your body and the environment itself. You're constantly putting your body on the line whilst travelling the country, and this can end up taking a massive toll on your well-being.
Yet, some people still find the energy to lead a completely different life outside of it.
While professional wrestling can be very lucrative, there's also a lot of expense that goes into it, such as travel, attire and gym memberships. Grinding on a side hustle to raise extra cash is one reason many wrestlers lead double lives. For others, it may be a case of sticking with the vocation that helped bring them to the dance in the first place.
Having a passion for the industry is excellent, but it's also essential to have something else to derive joy out of so you don't end up burning out. The following eight performers do this expertly, as not only do they have a side business to keep them sane, but they've done so well with them that they essentially have two viably lucrative careers.
It seems that for some people, too much is just never enough.
8. The Butcher (Every Time I Die Guitarist)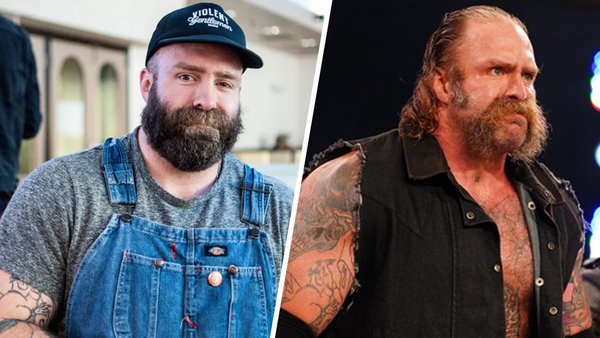 It's easy to say that The Butcher and The Blade are one of the most metal tag teams in the world right now, but Butcher takes that one step further by frequenting as the rhythm guitarist of hardcore band Every Time I Die. Talk about living up to your ring attire.
The Butcher - real name Andy Williams - has been a part of the band since its inception in 1998 and has put out eight albums, all of which have been commercially successful, and performed on multiple tours.
While this band is incredibly impressive, Williams had aspired to be a wrestler first but found his dream halted after a knee injury. He replaced his wrestling passion with music but was eventually able to step back into the ring in the mid-2010s and has been living a double life since then.
Were it not for the Covid pandemic, Williams might have been off on tour with his rock troupe instead of busting his body for AEW. Still, there's no doubt he'll get back onto the stage to shred some strings very soon.