8 WWE NXT UK Stars Who Could Eventually Thrive On WWE's Main Roster
Assuming WWE doesn't butcher them creatively, of course.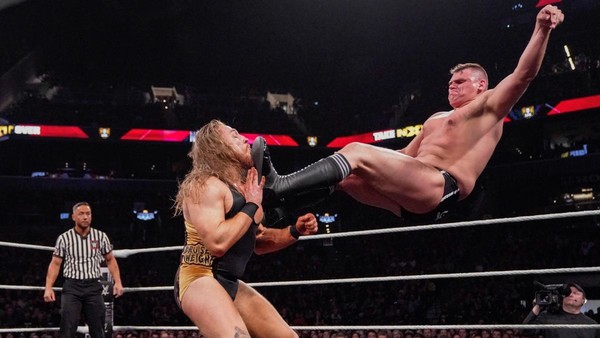 In addition to NXT proper, NXT UK has been an awesome alternative for fans tired of the WWE product on Raw and SmackDown Live.
The seeds had been planted for the company creating its own United Kingdom-based brand as far back as early 2017 when the inaugural WWE United Kingdom Championship Tournament was held. However, it wasn't until the summer of 2018 that NXT UK officially became a reality with the first few batches of tapings airing every Wednesday on WWE Network starting that October 2018.
NXT UK held its first-ever live TakeOver special in Blackpool in January, and by all accounts, the event was a raving success. Fans are awaiting the next installment, but in the meantime, there are plenty of exciting stories worth investing in on the weekly television show.
Of course, not everyone currently on the NXT UK roster will a part of the brand forever. With some being bigger stars than others, they will eventually hit a ceiling and have no choice but to venture over to either Raw or SmackDown where they can become even greater sensations in front of a larger audience.
While there's no guarantee they'll be handled properly from the get-go, the following eight competitors have shown that they what it takes to thrive on the grand stage of WWE with the right booking.
8. Mark Andrews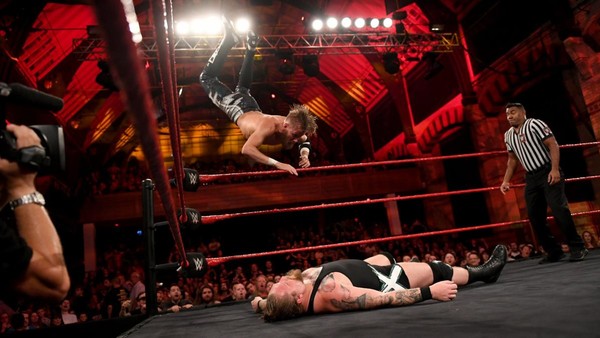 Despite being on the smaller side, Mark Andrews is an absolute treat to watch whenever he steps in the ring.
Prior to competing in the inaugural WWE United Kingdom Championship Tournament in January 2017 (where he had a solid showing before losing to Pete Dunne in the semifinals), Andrews wrestled in Chikara, PROGRESS, and most notably IMPACT Wrestling. He didn't do much of note there at all, which is why him leaving for WWE when he did was the best thing he could have done.
He's been a constant in the NXT UK division since the start. Although that has yet to translate to championship gold for him, he's had some stellar matches with the likes of Dunne, Fabian Aichner and Noam Dar.
Andrews has also had a fun tandem going in recent months with Flash Morgan Webster, but he's a strong enough underdog babyface to shine on his own when the time comes for him to be moved up to the main roster. Raw is already loaded with high-fliers at the moment between Ricochet, Cedric Alexander and Rey Mysterio, so he'd be a perfect fit on SmackDown Live.
Andrews has made a handful of appearances on 205 Live over the years, but it's clear he has a higher ceiling than that.