8 WWE NXT UK Stars Who Could Eventually Thrive On WWE's Main Roster
7. Jordan Devlin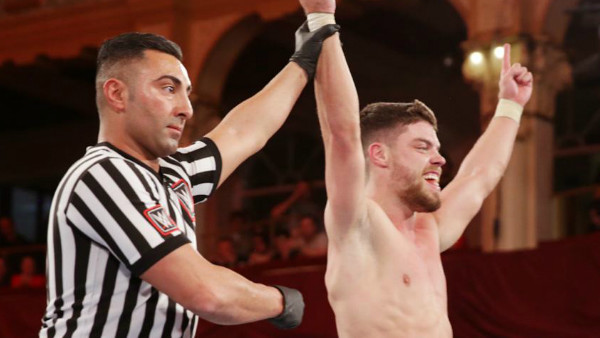 At first glance, Jordan Devlin may not appear to be anything special (especially since he looks like a Finn Bálor knockoff), but he's proven with his work on NXT UK over the past six months that he is unquestionably a future champion.
Devlin was first introduced to WWE fans during 2017's WWE United Kingdom Championship Tournament. To be fair, he didn't stand out in a major way at that point, but once he started to find his footing as a heel, he took off and evolved into the outstanding performer he is today.
His recent feuds on NXT UK with Pete Dunne and Travis Banks as well as his excellent outing against Balor at TakeOver: Blackpool put him on the map. While his exceptional in-ring ability was never in doubt, his mic skills have played the biggest factor in his rise to super stardom on the brand.
Similar to Mark Andrews, the only thing that would be working against Devlin on either Raw or SmackDown Live would be his smaller stature. However, his arrogant attitude more than makes up for his lack of size, not to mention how it isn't wise for fans to bet against The Ace.