8 WWE Superstars Whose Careers Ended The Worst Way Possible
8. Goldberg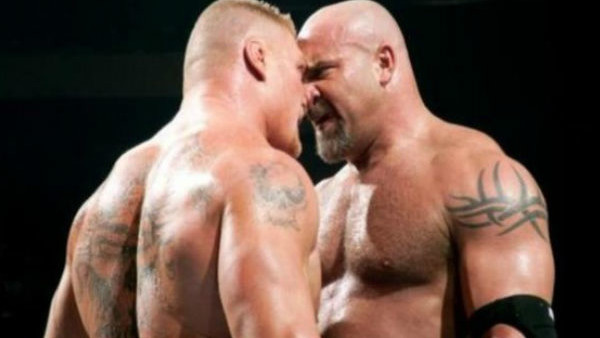 Gold-berg! Gold-berg! Gold-berg!
Damn, what a pleasure it must be to step through the curtain and hear thousands of fans cheering your name while you snort fire and wear the WCW Championship around your waist. And that's exactly what Bill Goldberg experienced for much of his tenure with that now-defunct company. He did not, however, receive the same treatment from fans in WWE.
Two years after WCW was bought out by Vince McMahon, Goldberg decided to give WWE the ol' college try, signing a tentative, one-year contract. Things didn't work out, and Goldberg decided not to renew his contract. That's all well and good, except that the timing of his last match coincided with the finale another well-known superstar, Brock Lesnar, who was abruptly leaving the business to focus on his MMA career. Oh, and their last match was against each other. And it was at WrestleMania 20.
Fans were bummed about Goldberg leaving, sure, but they were fully pissed about Lesnar bailing on them to pursue another endeavor and they let their displeasure rain from the rafters that night. Widely regarded as one of the worst matches in WrestleMania history, Goldberg and Lesnar took nearly three minutes to even start the match.
Instead, they spent that time skulking the ring and trying not to let the chants of "sellout" get in their heads.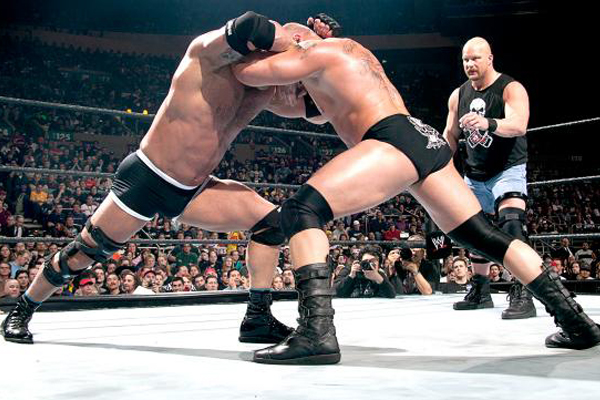 When they finally did lock up, the fans booed louder, rightfully chanting that this one-time dream match was "BOOOORING." The anger heard around the arena that night was so booming that producers chose to edit the match on future DVD releases, so as not to "sully" both men's reputations any further.
Brock Lesnar would of course return to the WWE in the future, greeted with much adoration and an apparent bout of amnesia from most WWE fans who'd hissed at him incessantly a couple of years earlier. Despite frequent rumors to the contrary, Goldberg has had no such homecoming, which means the WrestleMania 20 "disaster match" will likely be his last memory of the WWE.
Jacob Trowbridge
Jacob is a part-time contributor for WhatCulture, specializing in music, movies, and really, really dumb humor. You can follow him on Twitter @JakeTrowbridge.
See more from Jacob