8 WWE Wrestlers Brock Lesnar Refused To Work With
Brock Lesnar has sway behind the scenes in WWE, and he isn't afraid to use it!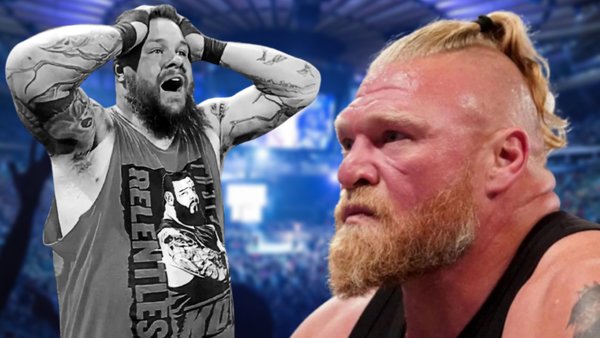 If Brock Lesnar doesn't want to work with someone, then Brock Lesnar probably won't work with someone. It can't feel good, and it definitely won't be worded this way, but the message is often loud and clear: 'Brock doesn't think you're on his level, or he doesn't think the booking is strong enough to make a match worthwhile'.
That's it - the end.
OK, that's not always 100% true. Brocky boy has point blank refused to wrestle some matches but been talked into them by WWE management over the years. There are even a few examples on this list, and their inclusion will open your eyes to just how strict Lesnar can be about the direction of his TV character.
There are a few surprises in here too. Recently, a WWE staffer laid bare how totally uninterested Brock was in working with a fellow former World Champ. Also, Lesnar has knocked back money-spinning bouts against guys he'd probs have fun bumping around in gimmick matches on pay-per-view.
Sadly for these workers, Brock's word carries a ton of weight behind the scenes in WWE. It always will...
8. Jinder Mahal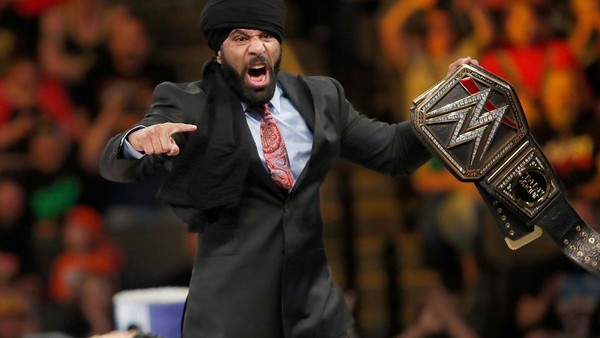 Here's one everybody knows.
Jinder Mahal was riding high as reigning WWE Champ when announcers gleefully revealed that he'd be going one-on-one with Universal Champion Brock Lesnar at Survivor Series 2017. WWE even produced a graphic for the bout, then... Brock nixed the match.
Reportedly, Lesnar wasn't thrilled with the thought of working Mahal on pay-per-view. So, bosses had AJ Styles beat Jinder over in the UK for the belt, and lined up AJ as Brock's new opponent. Everybody was happy. Well, except Mahal; he'd been unceremoniously dumped, and the biggest push of his entire career came to a screeching halt because Lesnar didn't want to wrestle him in a non-title exhibition Raw vs. SmackDown clash.
If anyone needs a reminder of the kind of power Brock has behind the curtain, this is it. He single-handedly forced WWE to switch the top prize in the biz from Jinder to Styles for a one-off PPV match few really remember anyway.