8 WWE Wrestlers Brock Lesnar Refused To Work With
7. Hardcore Holly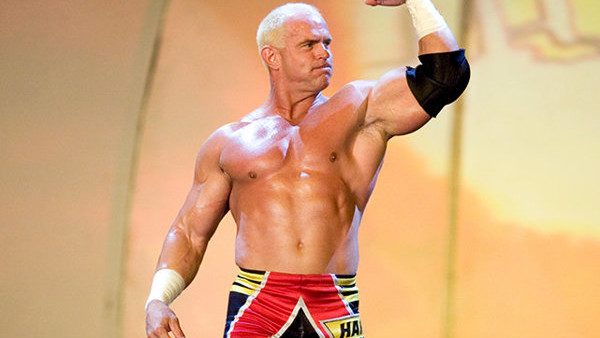 Admittedly, Brock did wrestle Hardcore Holly at the 2004 Royal Rumble. Together, they worked a short six-minute affair for the WWE Title, but it was a bit of an afterthought for Lesnar - he clearly didn't see Bob as somebody he should be sweating, and that came across on-screen throughout the mini-feud.
WWE liked it though, so much so that they wanted to do it again.
That's when 'The Beast' flexed his creative muscles, reached for his thesaurus, picked out some clever words and said: 'F*ck that sh*t!'. The promotion fancied flying Lesnar out to South Africa for more fun and games vs. Hardcore, but Brock wrote in his book that he wasn't game.
Eventually, someone talked him into it... at first. Lesnar had a few more scraps with Bob, then his spot on the house show loop was changed to working tags with Big Show against Eddie Guerrero and John Cena. Later, perhaps on the basis that it was a one-and-done squash, Brock agreed to smash Holly in two minutes before moving onto other things.
He hadn't wanted to work with the guy in the first place.