9 Best WWE Moments From Superstars Released On Black Thursday 2021
The latest round of released performers left fans with some marvellous memories, lucha things aside.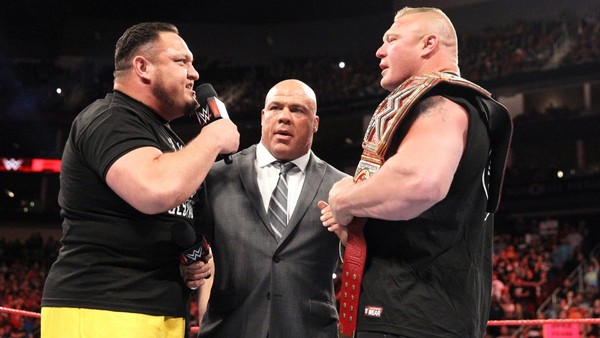 On Thursday, April 15, 2021, WWE announced that a whopping 10 wrestlers had been released from the company. Samoa Joe, Mickie James, Kalisto, Chelsea Green, Peyton Royce, Billie Kay, Mojo Rawley, Bo Dallas, Wesley Blake and Tucker Knight, all gone, all done. That WWE is releasing people during a pandemic is one thing, that it is doing so while making more money than ever before is another thing entirely. That it was one year to the day that the company released a mass of staff at the beginning of the pandemic? Sheesh.
What's done is done, and the wider world of professional wrestling may yet gain from the services of the 10, a wide variety of wrestlers who were all underused in their own ways. Sure, Mojo Rawley was no Samoa Joe, but the pro wrestling card is built to be the ultimate variety show. Out there, wrestling bookers will be licking their lips at the prospect of working with any of these men and women.
For now, thoughts turn to nostalgia and what has been, as the released performers look back to their time in WWE and pick out the finest moments. Among them are genuine WrestleMania moments, magnificent promos, classic bumps and, erm, terrible TV segments that are best left forgotten. The future may yet be bright, but the past shines bright with lucha things-a-plenty.
9. Wesley Blake's Ladder Bump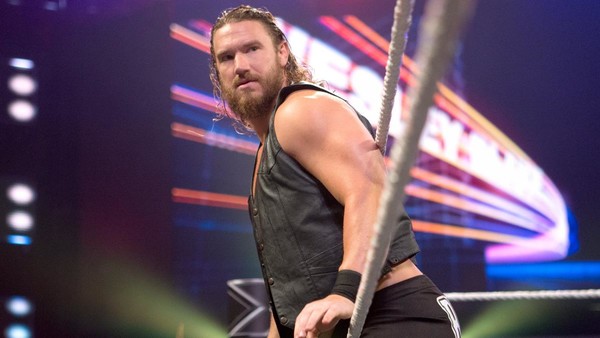 Wesley Blake was on the WWE books for an eternity, there or thereabouts, but the former Dubstep Cowboy/Forgotten Son/Knight of the Lone Wolf never seemed to graduate beyond 'serviceable NXT tag team guy'. That is more of an indictment of WWE's creativity than of Blake, who was the sort of wrestler's wrestler that every roster needs. Blake was never going to be in the main event of WrestleMania, but he sure could have helped a heap of guys who might have.
What was the highlight of Wesley Blake's WWE run? There aren't many, truth be told, although searching for such things misses the point when it comes to wrestlers like Blake. The Texan more than held his own alongside Buddy Murphy and Alexa Bliss, capturing the NXT Tag Team Championships from The Lucha Dragons in early 2015 and holding the straps for 219 days before dropping them to The Vaudevillians. Blake disappeared for a while before returning alongside Steve Cutler in The Forgotten Sons, although that run was probably most notable for Blake having to pretend to be a veteran. Awkward, very awkward.
In true 'Wesley Blake' form, the highlight of his run was a piece of professional wrestling excellence that made someone more charismatic look awesome. At NXT TakeOver XXV, Blake found himself at the top of the ladder, tag titles within his grasp, only for Montez Ford to show up out of nowhere and hit Wes with a stinging right. Blake found himself grasping for solid ground instead of the titles, plunging to his doom and allowing The Street Profits to snag the titles.
As far as ladder bumps go, it was nigh on perfect, pro wrestling at its finest, the sort of bump that should find its way onto tutorial videos the world over.